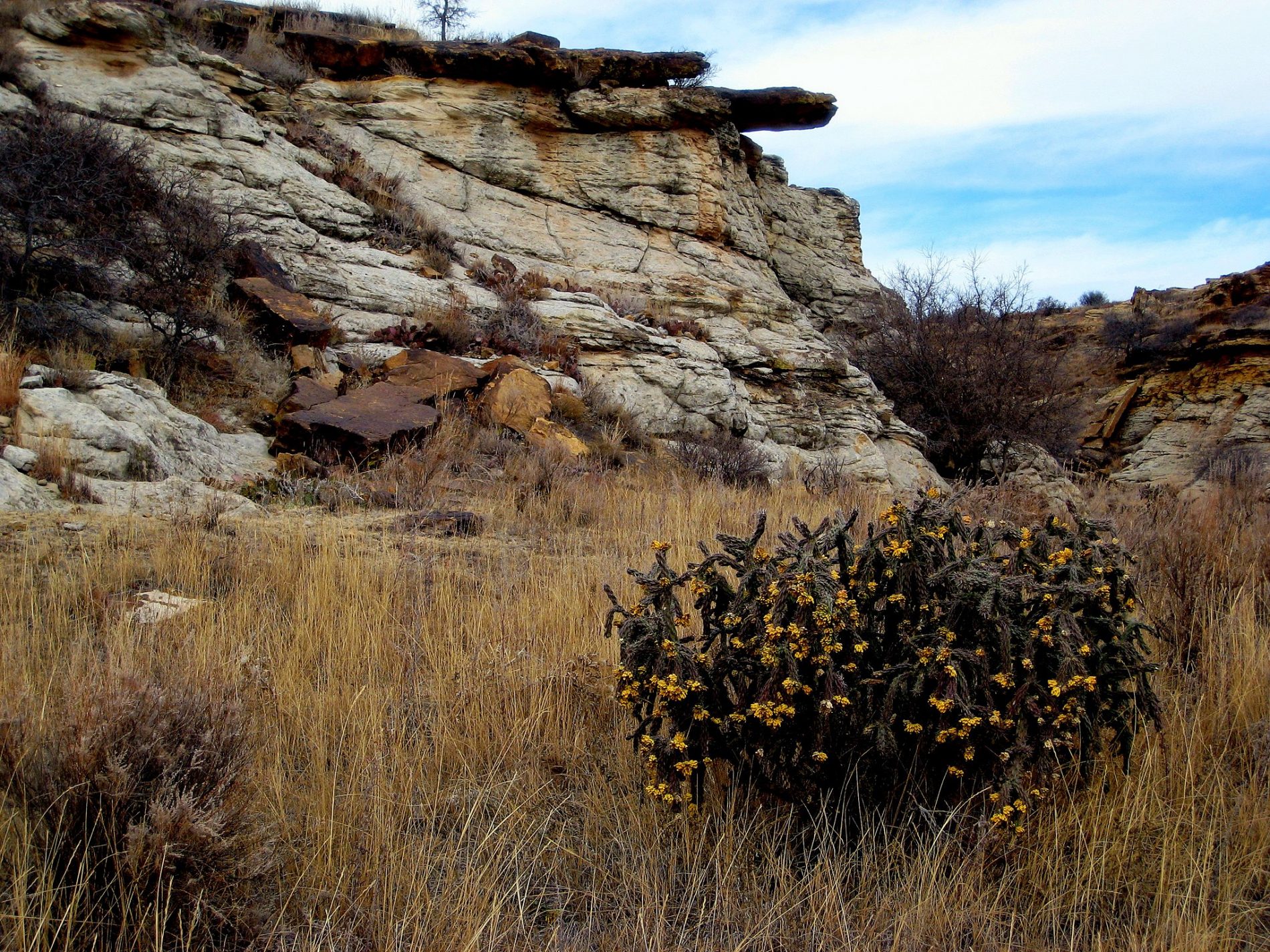 Picture Canyon
Step back in time and discover Plains Indians rock art and homestead remains in Picture Canyon. Keep your eyes peeled for many species of birds, including Scaled Quail, Wrens, Sparrows, and more.
Scenic vistas, unique rock formations, gentle sandstone canyons, and rolling hills are the main attractions on the 13 miles of hiking and horseback riding trails that start at Picture Canyon.
Picture Canyon has pinyon-juniper woodland and rimrock/cliff habitats. In addition to those, there are some excellent permanent springs, with some associated riparian growth, and some high-quality yucca grassland. A nice system of trails allows access to all these habitats and a wide array of great scenery. Look for Rufous-crowned and Cassin's Sparrows, Eastern Phoebe, and Long-billed Curlew.