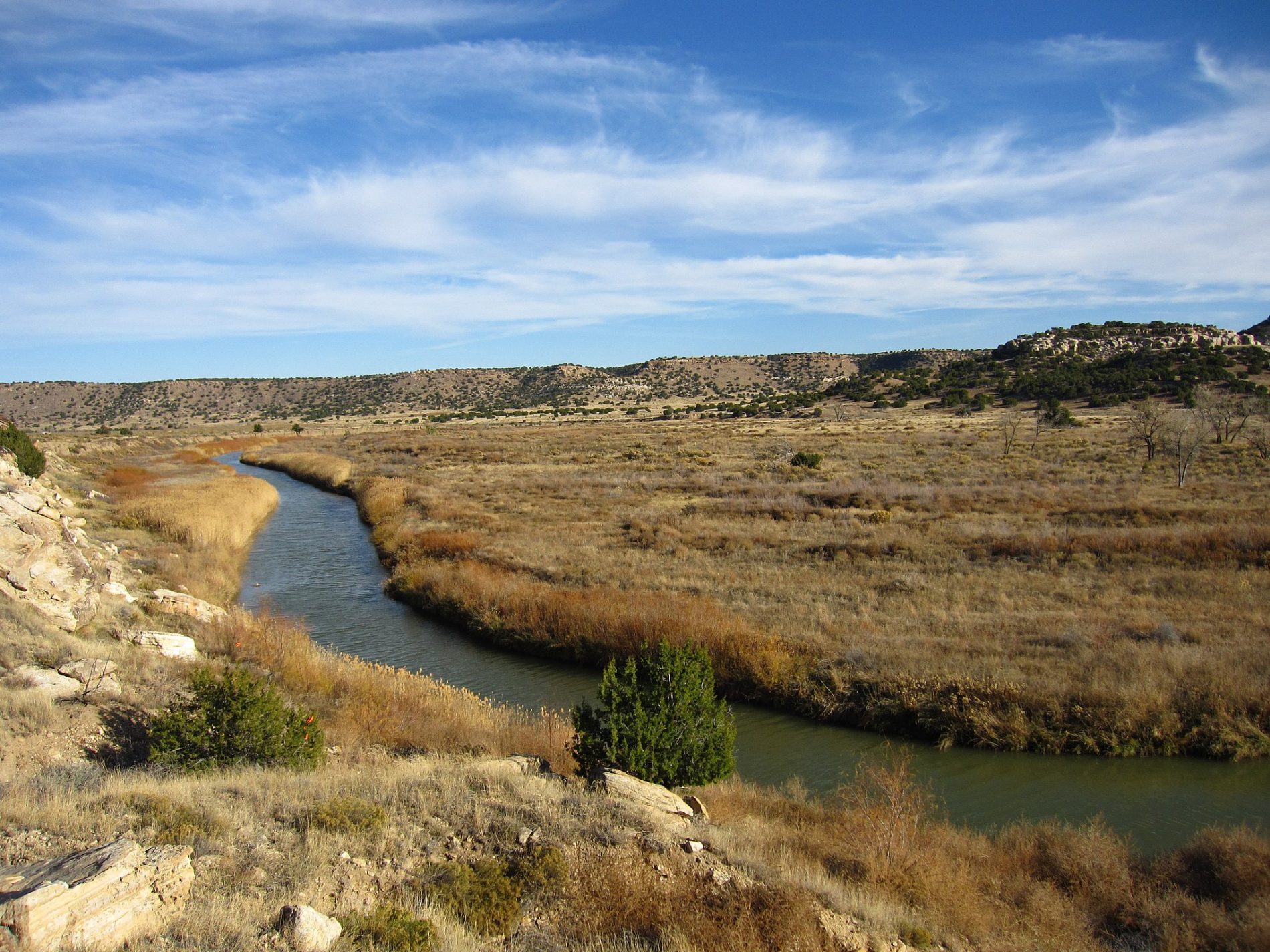 Picketwire Canyon
Picketwire Canyon is home to the largest known set of dinosaur tracks in North America, Native American rock art, early Hispanic settlements, and a historic ranch. A variety of wildlife inhabits the area, including deer, antelope, coyote, snakes, lizards, and birds.
150 million years ago, this area was part of a large, shallow lake teeming with Brontosaurs and Allosaurs. These dinosaurs left footprints in the mud, and today, over 1,300 of these footprints, extending on a ¼ mile plain, are exposed at the Picketwire Canyonlands dinosaur track site.
Native American rock art can be seen in this canyon. Although very little is known about the prehistoric people of the region, some of the rock art in the canyon is believed to be 375 to 4,500 years old.
The Withers Canyon Trailhead is the only access into Picketwire Canyon and the dinosaur track site. Hikers, non-motorized bikes, and horses are allowed on the trail. Please note, the dinosaur site is about 5.3 miles (10.6 miles round trip) from the trailhead, so plan accordingly and bring lots of water.
Before you reach the dinosaur tracks, you will encounter the Dolores Mission and Cemetery, which was built between 1871 and 1889 by Mexican pioneers settling the valley. Partial remains of the Mission and Cemetery are still visible approximately 3.7 miles from the trailhead.
If you want to travel beyond the dinosaur tracks, the Rourke Ranch an additional 3.4 miles (17.4-mile round trip from the trailhead). This ranch was a cattle and horse ranch founded in 1871. When it was sold in 1971 at 52,000 acres, it was one of the oldest and most successful enterprises in southeastern Colorado.
Picketwire Canyon is good for birding. Birders can expect to see such Southeastern Colorado specialties as Ladder-backed Woodpecker, Curve-billed Thrasher, Scaled Quail, Rufous-crowned Sparrow, and Cassin's Kingbird, among many other possibilities.