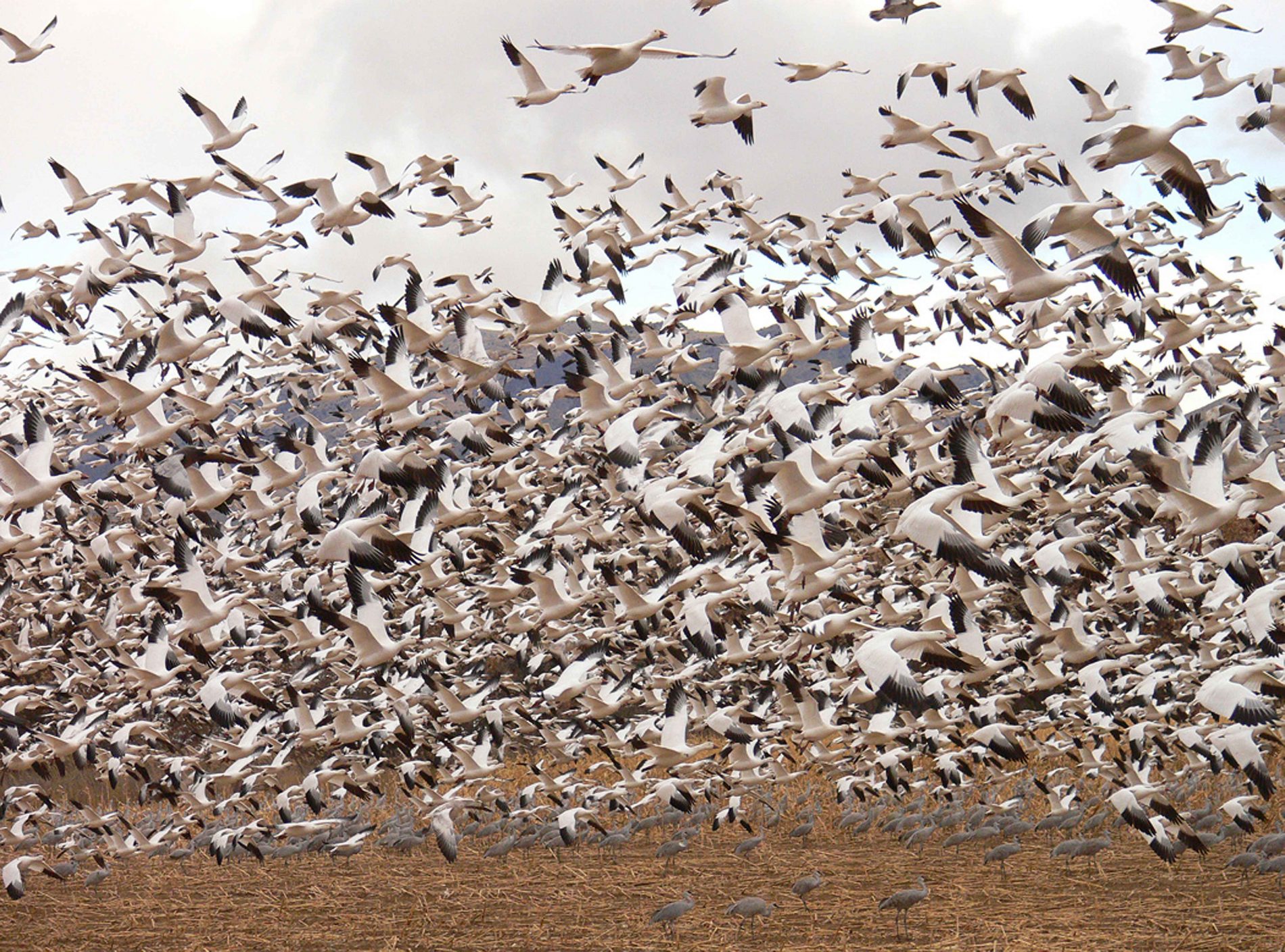 Come See the Snow Geese on the Great High Prairie
"Each February, waves of bright white snow geese against an endless blue sky fly into southeastern Colorado.  They roost on the scattered lakes on the prairie and feed in the surrounding fields, making the area a favorite rest stop on their annual migration."
During this month, the spring snow goose northern migration begins on the Great High Prairie. In a typical year, 80,000 to 100,000 snow geese returning from their wintering grounds in Mexico, Texas, and New Mexico to their breeding grounds in the Canadian Tundra, stop at local reservoirs to rest and feed on leftover grain in nearby fields. 
Not only are these geese beautiful to see, but the sound of tens of thousands of large white geese flapping their wings as they rise from the water is not something easily forgotten.
The northern migration of snow geese is so extensive that the city of Lamar and the Colorado Division of Wildlife (DOW) host the annual High Plains Snow Goose Festival, held on a weekend in late February. 
However, if you can't make it to the festival, there's no need to worry. The Snow Geese are available to anyone willing to take the time to see them. 
In addition to snow geese, there are many other bird species to view including a large number of eagles that winter in the eastern plains.
During the spring migration, large flocks of snow geese can be found at Queen's State Wildlife Area as well as Nee Granda, Neenoshe, Upper Queens and John Martin Reservoirs.