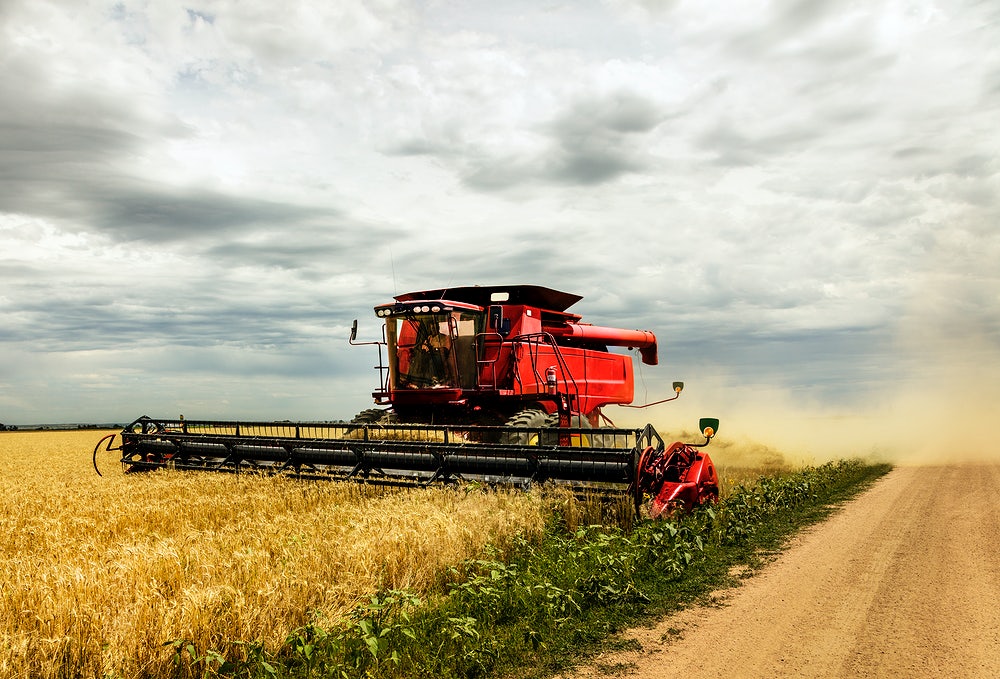 The History of Agriculture on the Great High Prairie
Prowers County, the main county on the Great High Prairie, was formed in 1889 and named after John W. Prowers, an early rancher in the area. 
Railroads arrived in the 1890s, leading to the development of agriculture and towns within the county. By the twentieth century, Prowers County had become an important part of the sugar beet industry, centered on a factory in Holly, and the alfalfa industry. 
Devastating flooding in June 1921 followed by the Great Depression and the Dust Bowl of the 1930s hit the county's agricultural landscape hard. The number of farms reporting crop failure skyrocketed from 178 in 1929 to 1,133 in 1934. As banks and farms failed, more than 2,400 people left the county between 1930 and 1940, most of them looking to make a new start elsewhere.
During World World II, the demand for agricultural products brought the county's economy back to life. The value of all crops grown in the county rose from just over $1 million in 1940 to more than $5.3 million by 1945. This led the county's population to reach an all-time high of 14,836 by 1950.
The decades following World War II saw innovations in agriculture, including machinery and chemicals that allowed for larger yields. Combines, fertilizers, pesticides, and other new farm inputs allowed for larger farms but also encouraged the consolidation of farmland by those who could afford those inputs. This trend is reflected in Prowers County, where between 1950 and 1970 the number of farms dropped from 1,126 to 669 and the average farm size increased from 887 acres to 1,379 acres.
Today, agriculture is big business, and Prowers County farmers and ranchers are constantly exploring new technology and research developments in pursuit of higher yields, which has made the county one of the most agriculturally productive in the state.