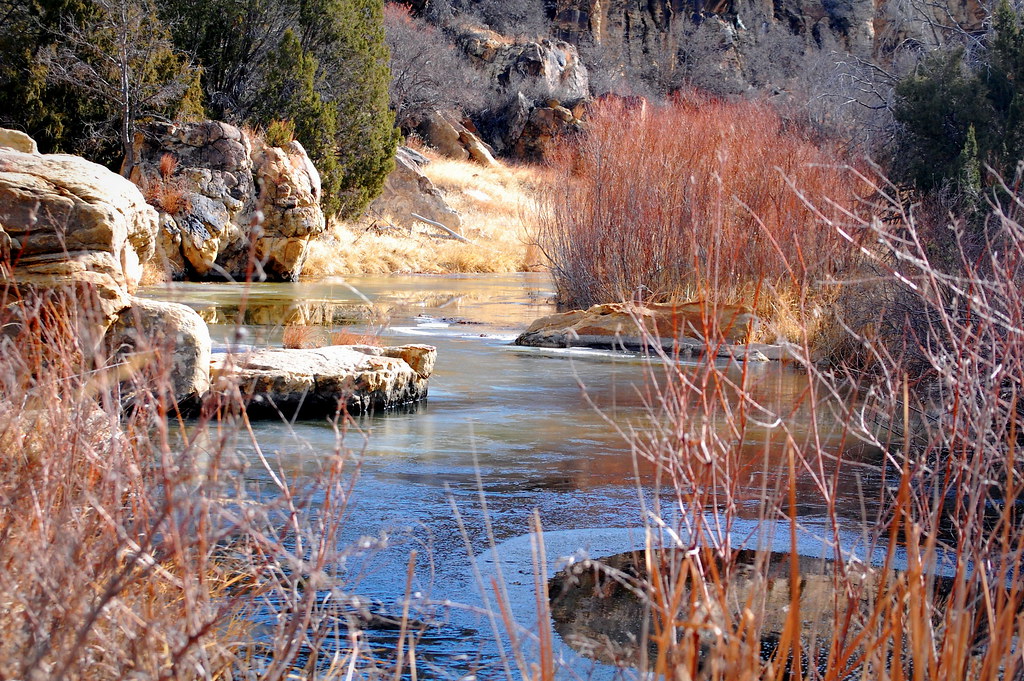 Carrizo Canyon
The east fork of Carrizo Creek flows through this small canyon graced by juniper and cottonwood trees. American Indian petroglyphs can be found along the canyon walls. A variety of wildlife, especially birds, can be seen in the early morning or before sunset.
The hiking trail along Carrizo Creek gives access to one of the few permanent water sources on the Carrizo Unit of the Comanche. Many different bird species come and go throughout the year. Bird highlights include the Black-chinned Hummingbird, Ladder-Backed, Lewis's Woodpecker, and more.
Beneath the water surface are snapping turtles, softshell turtles, bullfrogs, and channel catfish. Along the trail near the rock walls are bullsnakes, collard lizards, and Texas horned lizards. Fishing is available along Carrizo Creek, just a short hike down from the Carrizo Picnic Area.
Although the canyon is not deep, it is also a beautiful place to watch wildlife and provides excellent birdwatching in the spring and fall. It also boasts pecked style animal petroglyphs. Birds found here are similar to those found in Cottonwood Canyon.