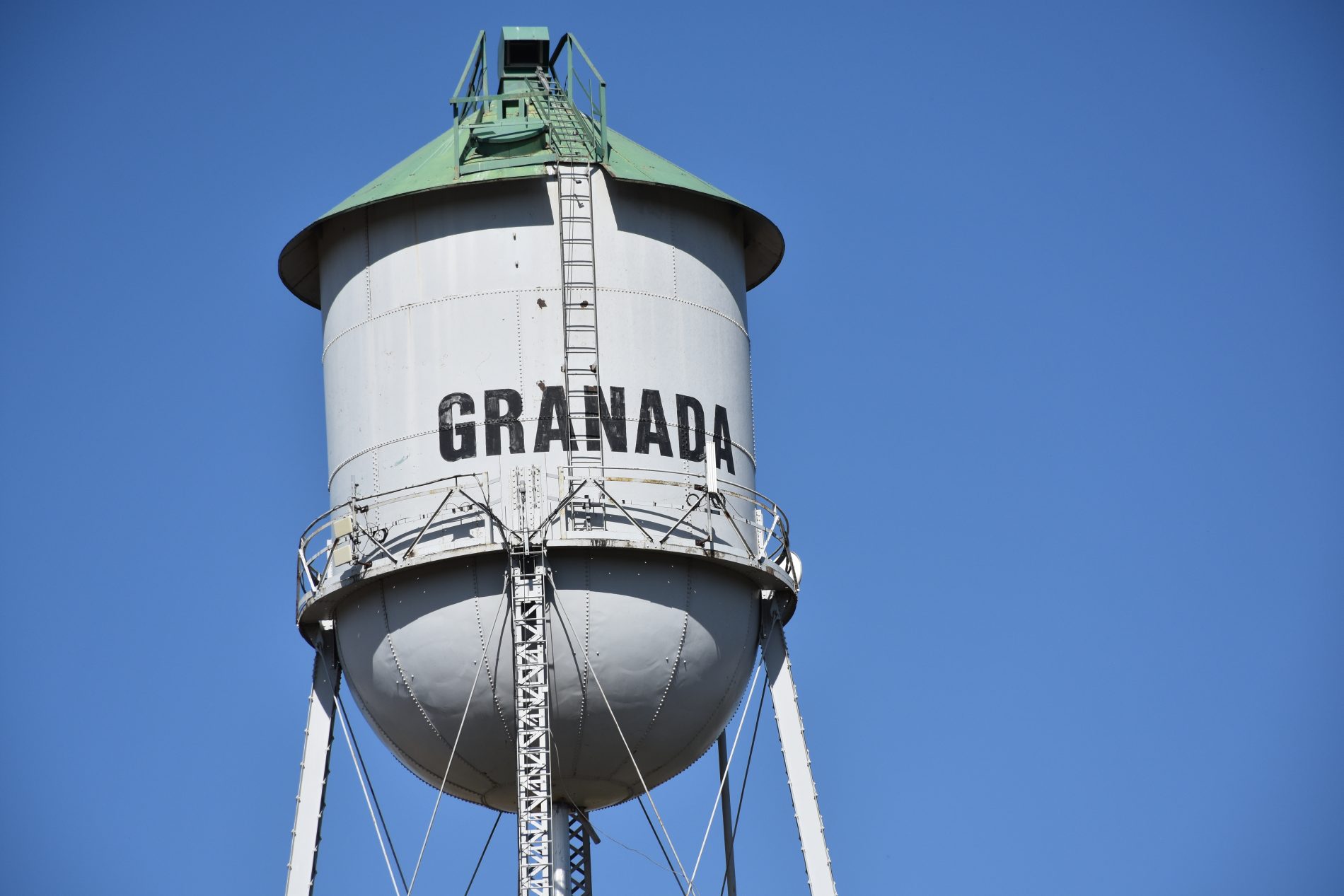 Granada
Old Granada, the oldest town in The Great High Prairie, was originally platted in 1871, five years before Colorado became a state. The original plat map consisted on 28 blocks and business plots on Main Street that sold for three hundred dollars.
After the Northern Pacific Railroad stopped building tracks just a few miles east of Old Granada, the town earned the name, "End of the Line." But the Atchison, Topeka & Santa Fe Railway Company picked up where the other railroad left off, and in the following years, Old Granada became the second most prosperous town on Colorado's eastern plains.
Restauranteur Fred Harvey owned 3,000 acres of land stretching from the river bridge to Granada. When locals looked to open a land office to help with Old Granada's expansion, they discovered Harvey, who owned all the land near town, didn't want any growth near his property. Thus, Old Granada moved four miles west to the present site of Granada. Most businesses and residents moved everything they had, including some buildings, to the new site.
As the railroad moved westward into New Mexico, local freight companies lost their businesses to towns to the west. Families began to move away from Granada, taking their established businesses to the next town, and then the town after that as the railroad progressed.
Today, irrigated farming dominates Granada's landscape. And starting in 1990, the Amache Preservation Society, a group of Granada High School students, has worked to preserve the history of the Amache Japanese Internment Camp and set up the Amache museum project.
Granada has some large shade trees that can attract good flocks of migrant land birds in spring and fall.