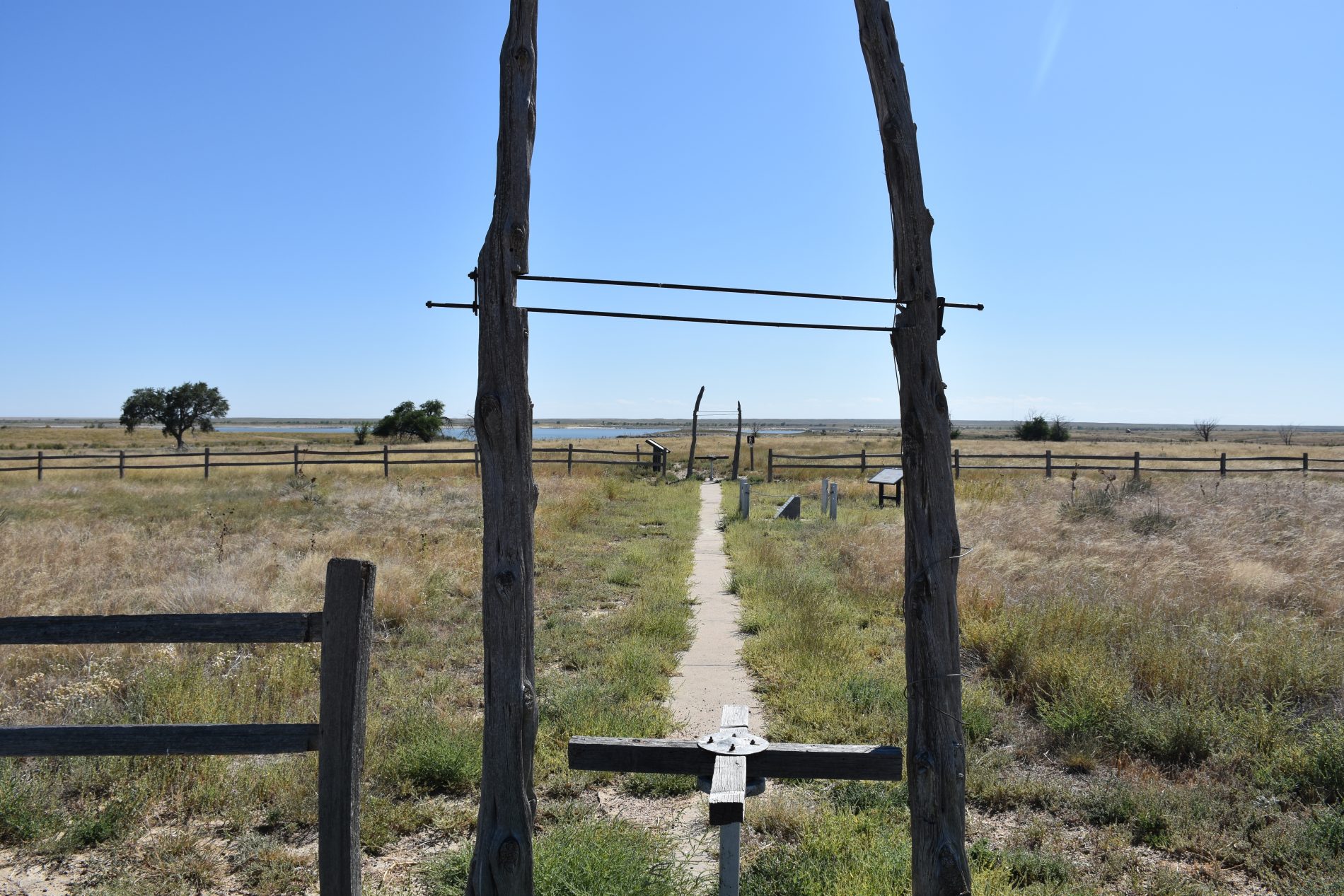 John Martin Reservoir State Park
John Martin Reservoir, the largest body of water in southeastern Colorado, sits like a sapphire on the plains.
This state park is not only a Santa Fe National Historic Trail Site but many also consider it to be a birdwatcher's paradise with almost 400 species documented. Majestic bald eagles roost here in winter while threatened and endangered species like the piping plover make the park their home for several months each year. After the birds go to sleep, the stars entertain in a dramatic display of celestial light.​
The reservoir provides uncrowded boating, waterskiing, and spectacular conditions for a wide variety of wind water sports. The mild southeastern Colorado weather provides plenty of great days throughout the year. Anglers​ from shore or boat catch walleye, saugeye, bass, wiper, crappie, perch, and catfish.
Visitors enjoy hiking the Red Shin Trail to view Indian carvings, touring the historic canals, and visiting Prowers-Hudnell Ranch, which ends at the Santa Fe Trail marker on the north shore of the park.
When the water at John Martin Reservoir is low, tracks made by various dinosaurs, crocodiles and a few pterosaurs become visible along the shore. These tracks are part of a fossilized record known as "The Dinosaur Freeway," which runs from northeast Colorado, near Boulder, to east-central New Mexico, near Tucumcari.
The park is an excellent birding area with 373 species recorded in the area.
Motorboats: Permitted on John Martin Reservoir but not on Lake Hasty. Public boat ramps are available near the dam. A free boat ramp is available on Lane 19 near the west end of Lake Hasty, but it isn't accessible if water levels are low.
Facilities: Boat ramps, public restrooms, RV hookups, RV dump stations, showers, laundry, playground, covered buildings, and many developed and semi-primitive campsites. There is also handicapped access to fishing at Lake Hasty. Hiking trails, public telephones, convenience stores, and fuel are all nearby.
Access: John Martin Reservoir is closed from November 1 through mid-March/early-April.
Fish species: Channel Catfish, Wipers, Saugeye, White Bass, Blue Catfish, Flathead Catfish, Walleye, and Trout.
Most abundant fish species: Saugeye, Channel Catfishh, Wipers