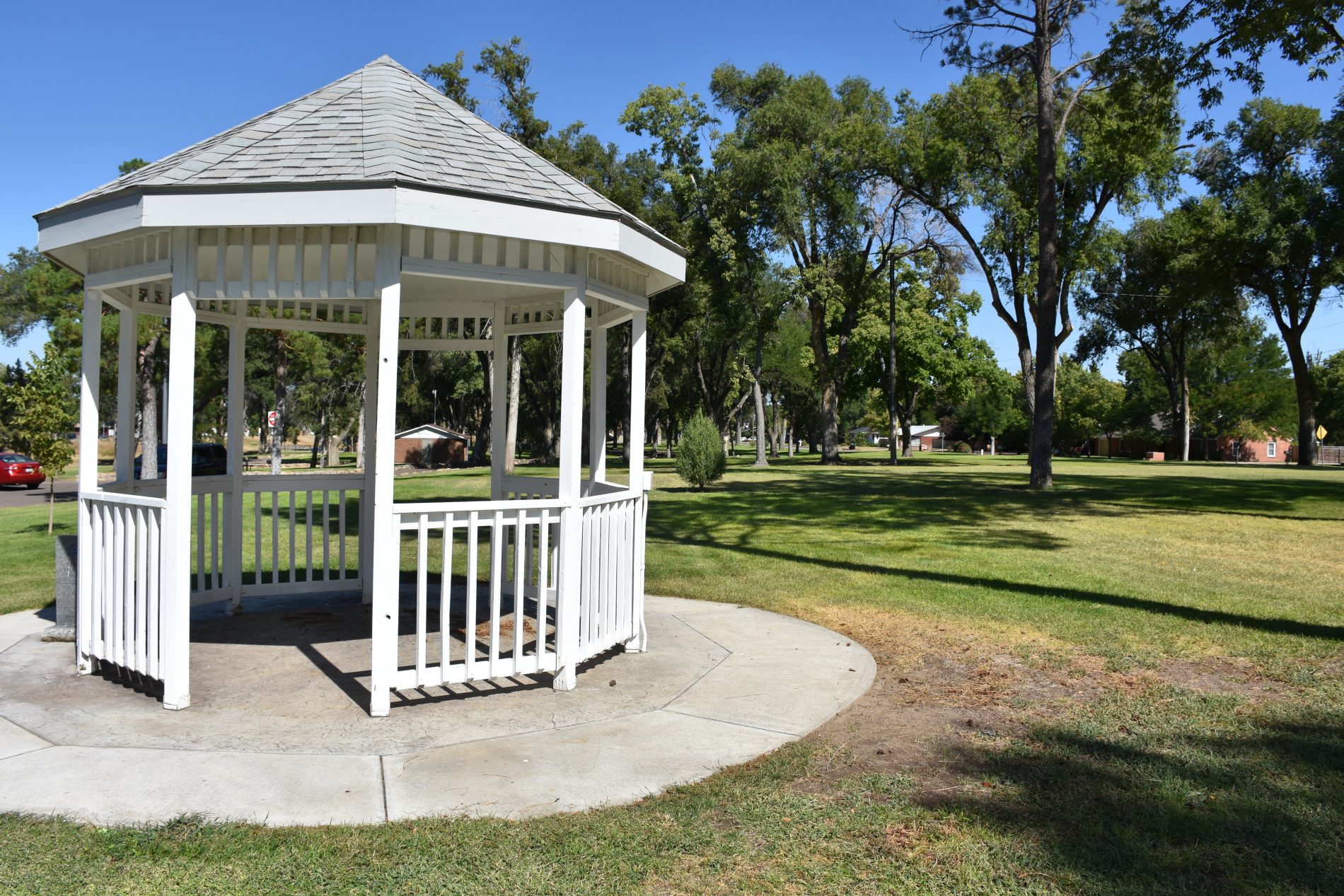 Willow Creek Park
Willow Creek Park in southeast Lamar was built primarily by the Civil Works Administration and the Works Progress Administration from 1933 to 1938. Using local labor and materials, the New Deal agencies built a series of dams for flood mitigation and constructed several rustic stone structures for recreation, most notably Pike's Tower at a spot where Zebulon Pikesupposedly camped in 1806. The park's dams and other water features were destroyed by a 1965 flood, but the rest of the park's structures and several recent enhancements continue to provide Lamar residents with opportunities for recreation and relaxation.
Willow Creek Park was Colorado's first CWA project and the first planned park in Lamar, providing a location for active and passive recreation activities. A prominent feature of the city, the park's buildings and stone features are good examples of the Rustic style as interpreted by New Deal agencies. Characteristics include the use of native stone, traditional construction methods, evident hand craftsmanship, and simple functional design.
It was added to the National Register of Historic Places on August 7, 2007.
Today, Willow Creek Park has playgrounds, a skatepark, a disc golf course, and more.