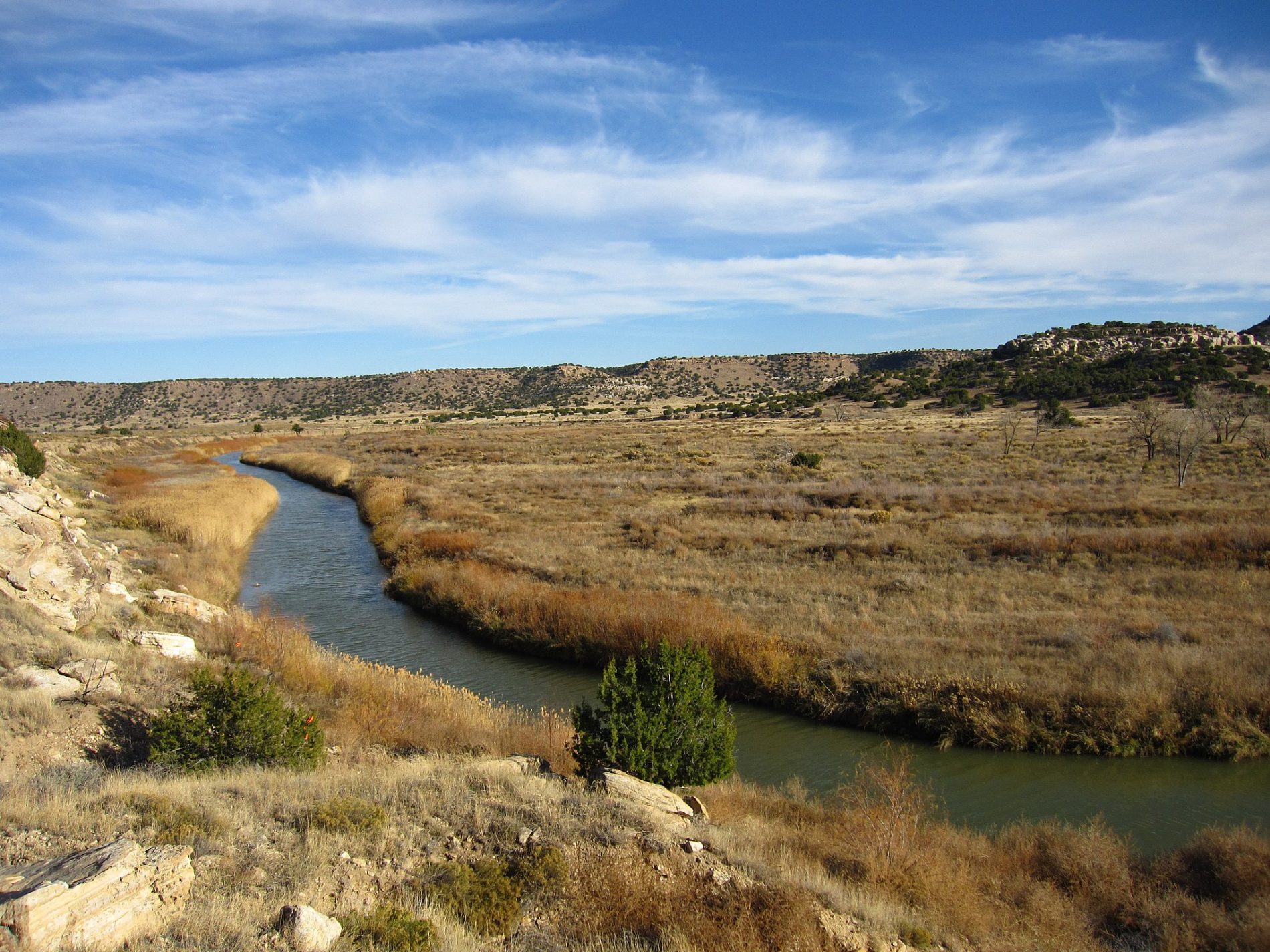 Comanche National Grassland
The Comanche National Grassland includes over 440,000 acres in southeastern Colorado and offers superb opportunities for hiking, biking, horseback riding, camping, and more. It is also a place of unequaled sunsets, golden prairies, fragrant juniper canyonlands, and extraordinary wildlife viewing.
A few of the animals that call the Comanche National Grassland home include the Lesser Prairie Chicken, the Golden Eagle, pronghorn, coyotes, hawks, owls, and prairie dogs.
From dinosaurs to Mexican and American traders traveling across southeastern Colorado 150 years ago, the Comanche National Grassland is filled with rich Colorado history.
150 million years ago, southeastern Colorado was a tropical forest where dinosaurs roamed. In the Comanche National Grassland, you can see evidence of their existence in the form of footprints that are part of the largest documented dinosaur trackway in North America.
1,500 years ago, ancient peoples lived in southeastern Colorado and carved or painted images onto rock surfaces. Today, many of the images telling of oral traditions, are still visible throughout the Comanche National Grassland.
Between 1821 and 1880 thousands of people traveled along the Santa Fe Trail, bringing goods or military supplies to cities and towns along the trail. The historic Santa Fe Trail crosses through the Comanche National Grassland and is marked with interpretive signage. Likewise, many homesteads were developed during this time, and visitors can now see abandoned, crumbling structures of days gone by.
Comanche National Grassland
Carrizo Unit
27204 Highway 287
Springfield, CO 81073
719-523-6591