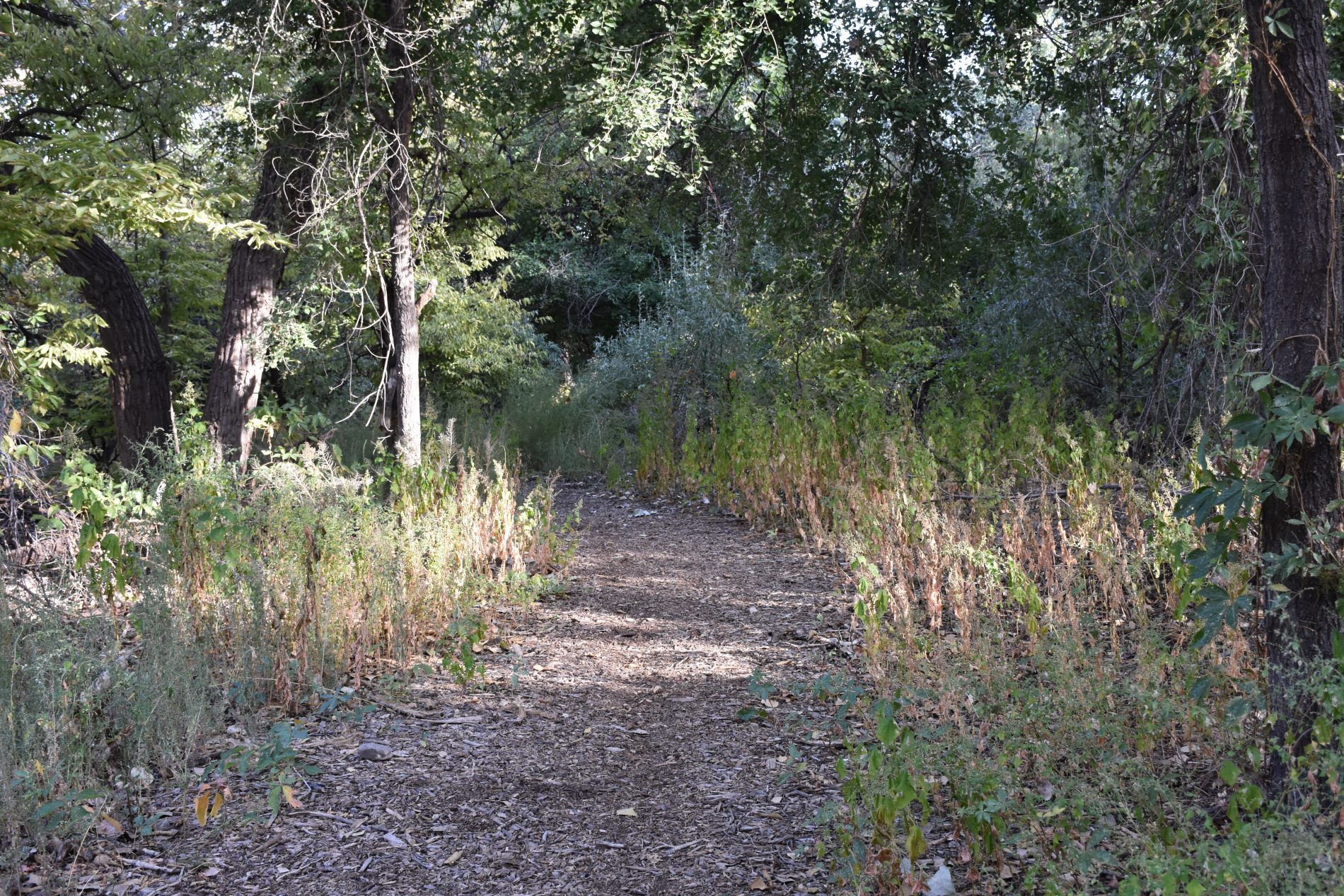 The Willow Creek Nature Trail
The Willow Creek Nature Trail was established in 2001 in cooperation with Lamar Community College, the City of Lamar, Colorado Division of Wildlife, Colorado State Forest Service, and the Boy Scouts of America Troop 218. Since then, there have been numerous improvements made to the trail.
The Willow Creek Trail, located behind Lamar Community College, provides a unique opportunity for visitors to observe migratory birdlife, native plants, mammals, birds, amphibians, reptiles, and fish in a variety of ecosystems, including short grass prairie and riparian habitats. The trail is about one mile long.
The trail has experienced wide usage from humans and animals. The first evidence of wildlife usage is from the Jurassic period, as dinosaur tracks were discovered in the creek's bottom in 1939. American explorer Zebulon Pike reported that he harvested buffalo and turkey on Willow Creek on his journey, during which he is attributed for discovering Pike Peak.
The following are partial lists of what you might discover:
Mammals
Beaver
Muskrat
Mule Deer
White-tailed Deer
Reptiles/
Amphibians
Bullfrog
Great Plains Skunk
Garter Snake
Birds
Downy Woodpecker
Great Blue Heron
Wood Duck
Mississippi Kite
Belted Kingfisher
House Wren
Bullock's Oriole
Mallard
American Goldfinch
Western Kingbird
Trees
Plains Cottonwood
Peachleaf Willow
Siberian Elm
Rocky Mountain Juniper
Plants
Cattail
Virginia Creeper
Golden Currant
Duckweed