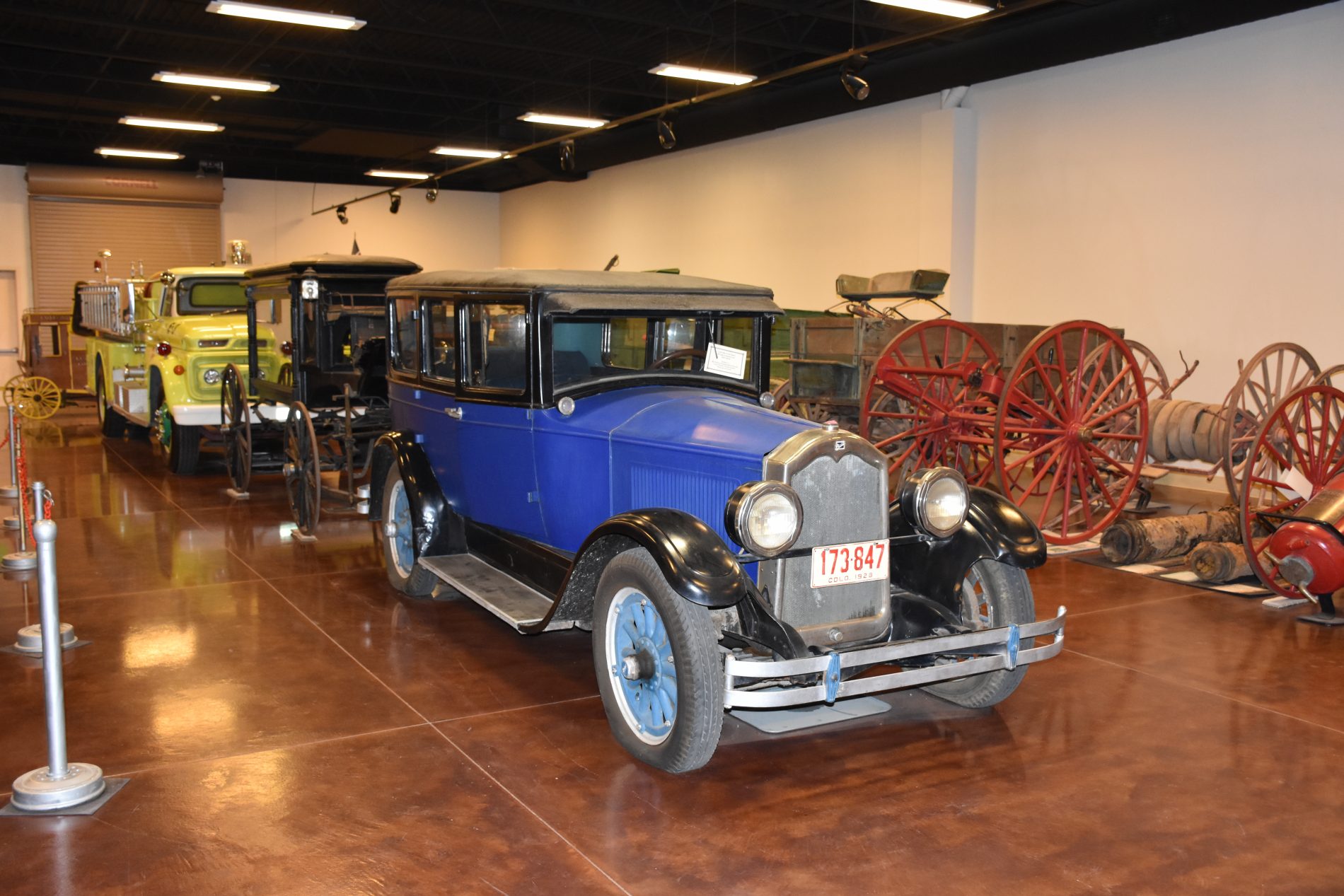 Big Timbers Museum
Big Timbers Museum features artifacts and exhibits of the history and legacy of the High Plains of Eastern Colorado. Exhibits range from the pioneers, dust bowl, and homesteaders to an exciting display of original World War I posters.
The museum is named for a stand of huge cottonwood trees that grew along the Arkansas River. The cottonwoods stood along a buffalo migratory route and were a welcomed sight to Native Americans, pioneers, soldiers, and traders.
The museum's building was formerly an AT&T facility that housed repeater equipment for the company's Denver-Kansas City long distance lines from 1929 to 1966. After the equipment was removed in 1966, AT&T donated the building to the Prowers County Historical Society for use as a museum.
The museum is bursting with memorabilia from days gone by. Among its collection is a six-case display of artifacts from Sand Creek, including arrowheads, bullets, cannonball fragments, and campsite artifacts.
Vibrant colors and patriotic messages draw the eye to a large collection go framed World War I posters.
The Fleagle Bank Robbery exhibit chronicles the first case of a single fingerprint to be used to prosecute a case by the FBI.
Among the garments on display at the museum is a wedding gown from the House of Worth, credited for starting haute couture.
The music area of Big Timbers Museum displays a pipe organ, a small pump organ, a piano from the Lamar Elks Lodge, and a 1947 Seeburg "Trash Can" model jukebox.
Western and Native American artifacts are also on exhibit, including a headdress from the late 1800s that was used in W.F. "Buffalo Bill" Cody's Wild West Show.
In addition to the two floors of artifacts in Big Timbers Museum, the adjacent building is home to Big Timbers Transportation Museum, which opened in 2011 and features antique wagons, cars, trucks, and fire equipment.
Prowers County Historical Society
The Prowers County Historic Society advises and oversees exhibits at Big Timbers Museum in cooperation with the Prowers County government. The society exists through the goodwill and donations of area residents and visitors. The Prowers County Historical Society welcomes interested parties to participate in genealogical and historic activities.