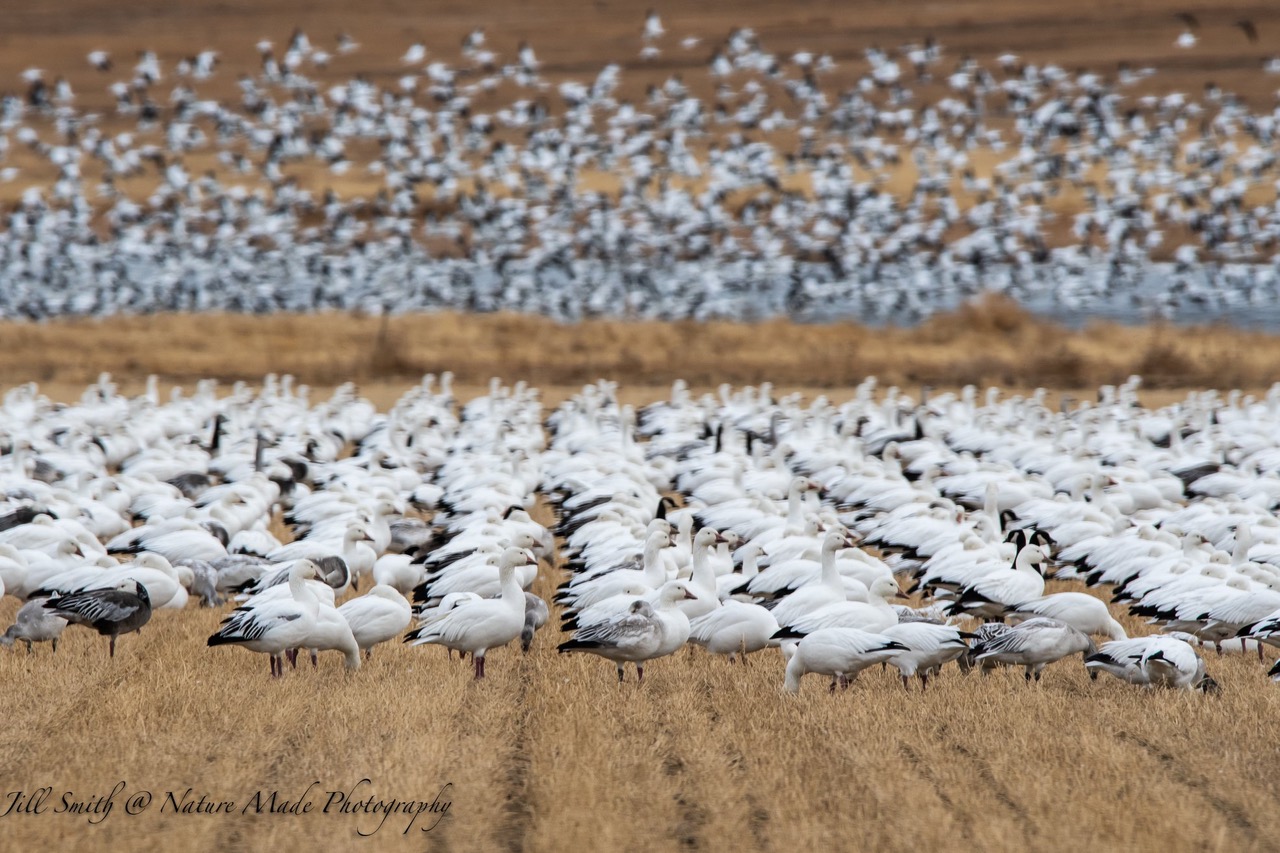 Story Pitch: Outdoor Adventures Beyond Colorado's Backcountry: Snow Goose Migration on the Great High Prairie
As predicted, Colorado's backcountry is more popular than ever this winter. Free from the restrictions currently imposed upon Colorado's ski resorts, the backcountry offers acres upon acres of powder for anyone willing to work for it. 
However, with the increase in backcountry touring comes increased danger. With so many newbies taking part, more users in general, and unsafe conditions, backcountry touring poses more dangers than in previous years. In fact, Colorado recorded four backcountry deaths in December alone. 
While the Colorado Tourism Office turns its marketing dollars toward backcountry safety campaigns, I invite you to write about great outdoor adventures beyond Colorado's backcountry. As representative for the Great High Prairie (Prowers County), I recommend you check out the great snow goose migration that occurs every February. 
In State Wildlife Areas and on the many reservoirs on the Great High Prairie, visitors have the amazing opportunity to witness the annual snow goose migration. Each February, the snow goose northern migration begins on the Great High Prairie. In a typical year, 80,000 to 100,000 snow geese returning from their wintering grounds in Mexico, Texas, and New Mexico to their breeding grounds in the Canadian Tundra, stop at local reservoirs to rest and feed on leftover grain in nearby fields. Large flocks of snow geese can be found at Queen's State Wildlife Area as well as Nee Granda, Neenoshe, Upper Queens, and John Martin Reservoirs.
I'm happy to arrange a private tour and lodging for you to see the snow geese and suggest to your readers they go beyond Colorado's crowded backcountry and partake in this iconic Colorado tradition.
Learn more:
https://thegreathighprairie.com/come-see-the-snow-geese-on-the-great-high-prairie/ 
Recent press about Colorado's snow goose migration:
https://kool1079.com/thousands-of-snow-geese-expected-to-descend-on-colorado/ 
Photos:
https://drive.google.com/drive/folders/1O6jvXNgEByDYoeeDaYUwgGgTdQRYtK9R?usp=sharing 
Media Contact:
Lindsay Diamond
lindsay@vistaworks.com
719-395-5700
www.vistaworks.com