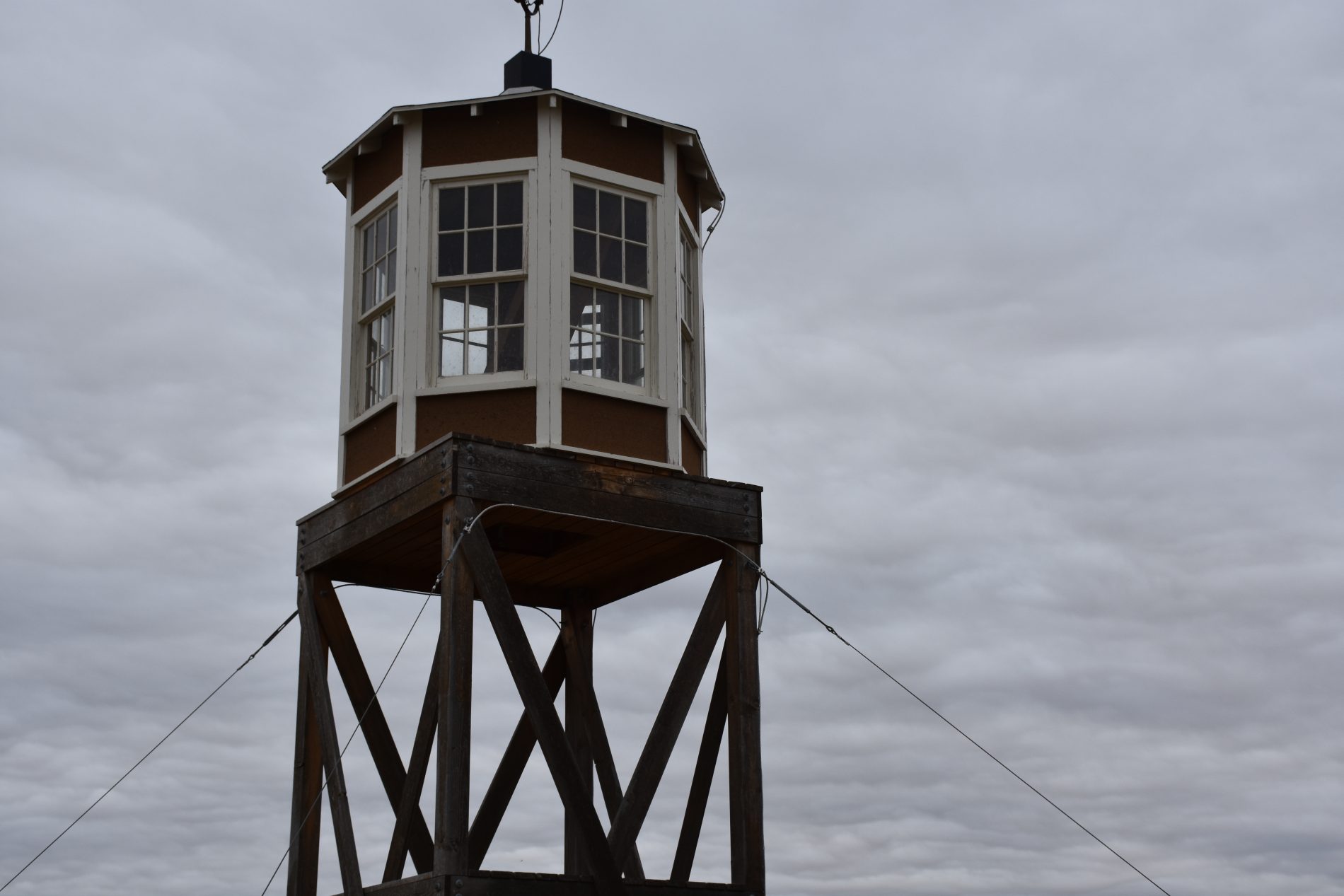 Story Pitch: Camp Amache: A Harsh Lesson on U.S. Ethnic Intolerance from the Plains of Eastern Colorado
In the early 1940s, following the attack on Pearl Harbor, the federal government shipped some 120,000 people of Japanese descent to 10 internment camps across the United States in an effort to prevent Japanese spies from receiving intelligence.
One such camp was the Granada Relocation Center, otherwise known as Camp Amache, located on Colorado's eastern plains. From 1942 to 1945, as many as 7,597 Japanese-Americans were crammed in one square mile of Camp Amache's barracks at a level of congestion 50 percent greater than New York City. 
For over two decades, John Hopper, former social studies teacher and Principal of Granada High School and now the school district's dean of students, has worked to preserve Camp Amache's history. Through grants and donations, he has installed interpretive signage, preserved buildings on-site, and held annual pilgrimages for those affected by the interment. He also operates a small museum that tells the camp's story and preserves camp artifacts. 
Hopper does not do this alone. He works with local students who help to preserve this dark time in U.S. history. They are passionate about spreading awareness that the U.S. has a trend of being intolerant to different ethnic groups and how it is unfair that an executive order has the power to strip a group of citizens of their rights, a relevant concept in today's political climate. 
In February 2020, the National Park Service announced it was considering including Camp Amache in its Nation Park system, which would further Hopper's mission of restoring the camp and sharing its history and message. 
If you are interested in writing about Camp Amache and how its history has a strong lesson to share, please let me know. I'm happy to connect you with John Hopper who is available for interviews. 
Media Contact:
Lindsay Diamond
lindsay@vistaworks.com
719-395-5700
www.vistaworks.com
Recent Press About Camp Amache
Amache National Historic Site Invites Public Input on the Development of Foundation Document
The Prowers Journal | March 10, 2023
Stories from Amache
The Denver Post | June 5, 2021
American internment: Survivor shares memories of Camp Amache as fight begins to preserve site
The Denver Channel | May 30, 2021
Podcast: The fight to preserve Japanese American concentration camps
The Los Angeles Times | May 27, 2021
Visit Camp Amache; listen to the lonely wind
Colorado Politics | May 27, 2021
Japanese Americans Carry Trauma From WWII Internment Camp
The Denver Post | May 23, 2021
Legislation Would Make Amache a National Historic Site
The Rafu Shimpo | May 22, 2021
Gov. Jared Polis Expresses Support For Efforts To Name Camp Amache A National Park
CBS Denver | May 22, 2021
The Amache internment camp, as told by Japanese American survivors and descendants
The Denver Post | May 20, 2021
Polis calls for national park designation for Camp Amache site
Colorado Springs Gazette | May 19, 2021
Polis sends letter endorsing addition of former Japanese internment camp into NPS system
The Center Square | May 18, 2021
Solace From Seed: An Archaeologist Examines the Gardens of Amache
The University of Denver | May 13, 2021
4 Congressmen Join Colorado Teacher And Students To Make Camp Amache, A Japanese Internment Camp, A National Historic Site
CBS Denver | May 12, 2021
Colorado senators introduce another bill to make Amache part of National Park Service
The Pueblo Chieftain | April 26, 2021
Colorado Congressmen Introduce Bill To Add Amache Historic Site To National Park System
CBS Denver | April 23, 2021
U.S. senators from Colorado join effort to preserve 'Camp Amache'
The Denver Channel | April 22, 2021
Advocates For Historic Designation Of Colorado Japanese Internment Camp Say It Would 'Help Tell A More Complete Story of America'
CPR News | April 21, 2021
New Buck-Neguse Bill Would Make Amache Colorado's Next National Historic Site
KSUT | April 17, 2021
Former Japanese internment camp in Colorado could become national historic site
Burlington Press | April 15, 2021
In wake of anti-Asian violence, Amache pushed as National Historic Site
The Journal | April 15, 2021
Amache Incarceration Site In Colorado Could Become New National Park
CBS Denver | April 15, 2021
Bill to make Amache camp a national park
Fox 31 Denver | April 15, 2021