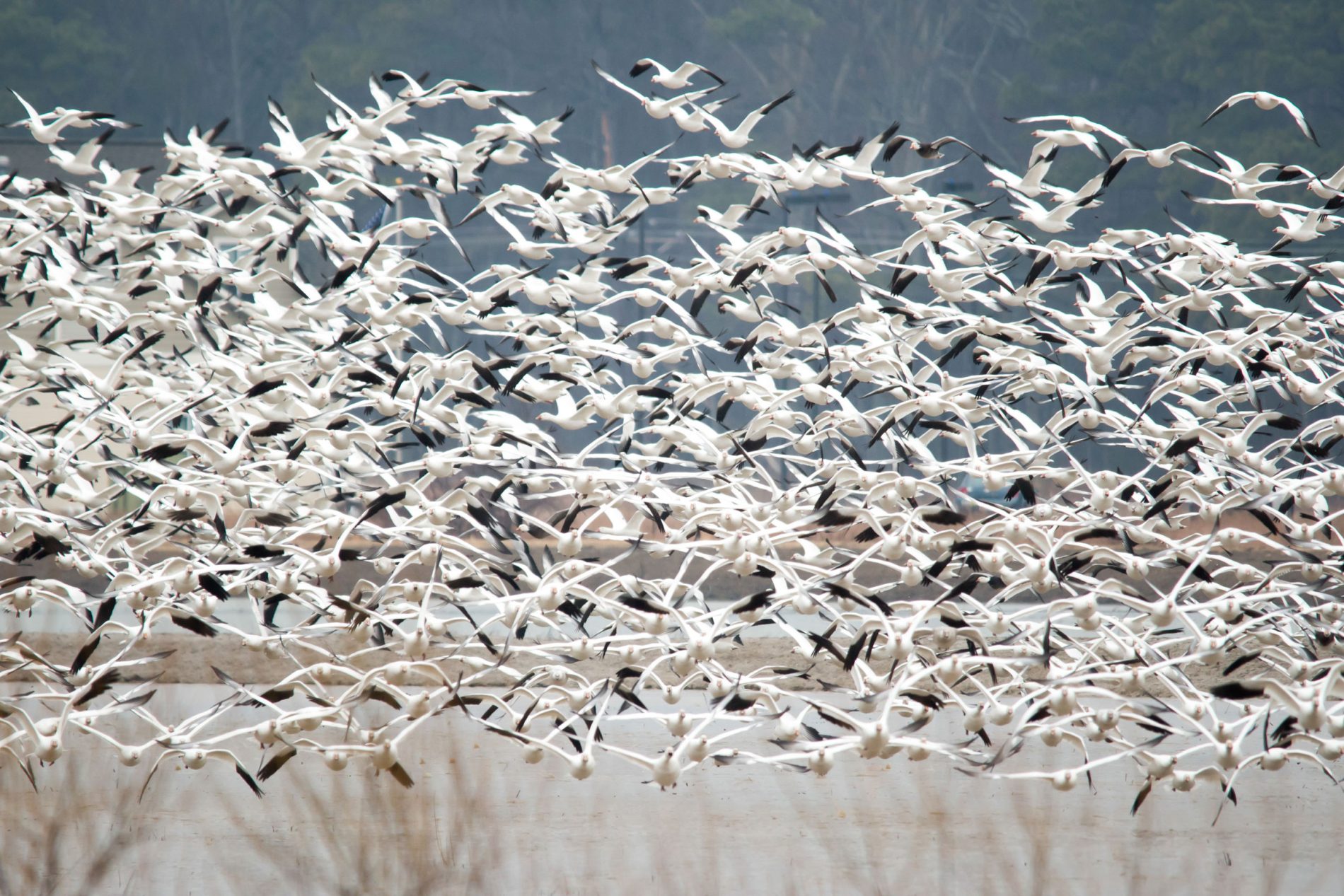 Story Pitch: It's Not Just About the Birds at this Year's High Plains Snow Goose Festival
You probably don't think much about Lamar, do you? I know I didn't until I visited for the first time in September and discovered the sweeping grasslands of eastern Colorado held so much beauty and peace, I began to understand why generations of families call it home.
Lamar is also home to more than 400 species of birds, making it the best birding location in Colorado. Surrounded by grasslands and plains, the riparian habitats of Lamar draw thousands upon thousands of birds in need of rest during their seasonal migrations. Lamar is, by all definition, an oasis for our feathered friends.
This natural phenomenon is celebrated during the Annual High Plains Snow Goose Festival, one of Colorado's largest birding festivals. It's held every February when the fields and reservoirs of southeastern Colorado turn white—not from snow but the large white geese arriving by the thousands during their traditional migration to their winter roosts.
This festival attracts families, bird watchers, and a variety of outdoor enthusiasts who come to see the arctic waterfowl as they arrive via the Western Central Flyway that includes Colorado, New Mexico, and the Texas Panhandle.
The festival offers a variety of programs, field trips, and seminars that celebrate birding and the heritage of southeastern Colorado. Tours take guests to Two Buttes Reservoir, John Martin Reservoir, and Picture and Carrizo Canyons, south of Lamar.
Past festivals have included the Audubon's Conservation Ranching Program as an effort to promote sustainable practices in ranching to preserve birding populations and the grasslands of eastern Colorado, which are decreasing at an alarming rate.
Representatives from the Audubon Society hosted a presentation educating ranchers on how to become Audubon Certified, a new marketing campaign to encourage consumers to purchase meat from ranches devoted to conservation and sustainable practices.
Lamar and its surrounding towns are Colorado's largest agricultural centers, and its farmers and ranchers are leading the fight in sustainable agriculture. From the sunflower seeds grown and processed at Colorado Mills and the no till practices being adopted across the region, to the two large wind turbine farms found on local ranches, these ranchers and farmers understand the importance of adopting sustainable practices to not only survive, but to become leaders in the state's agricultural industry.
I invite you to discover Lamar, its mind-boggling bird population, and the sustainable efforts its ranchers and farmers are making to lead the way in sustainable agriculture at ta High Plains Snow Goose Festival.
For more information, please visit:
https://highplainssnowgoose.com/
https://www.audubon.org/conservation/ranching
Media Contact:
Lindsay Diamond
lindsay@vistaworks.com
719-395-5700
www.vistaworks.com