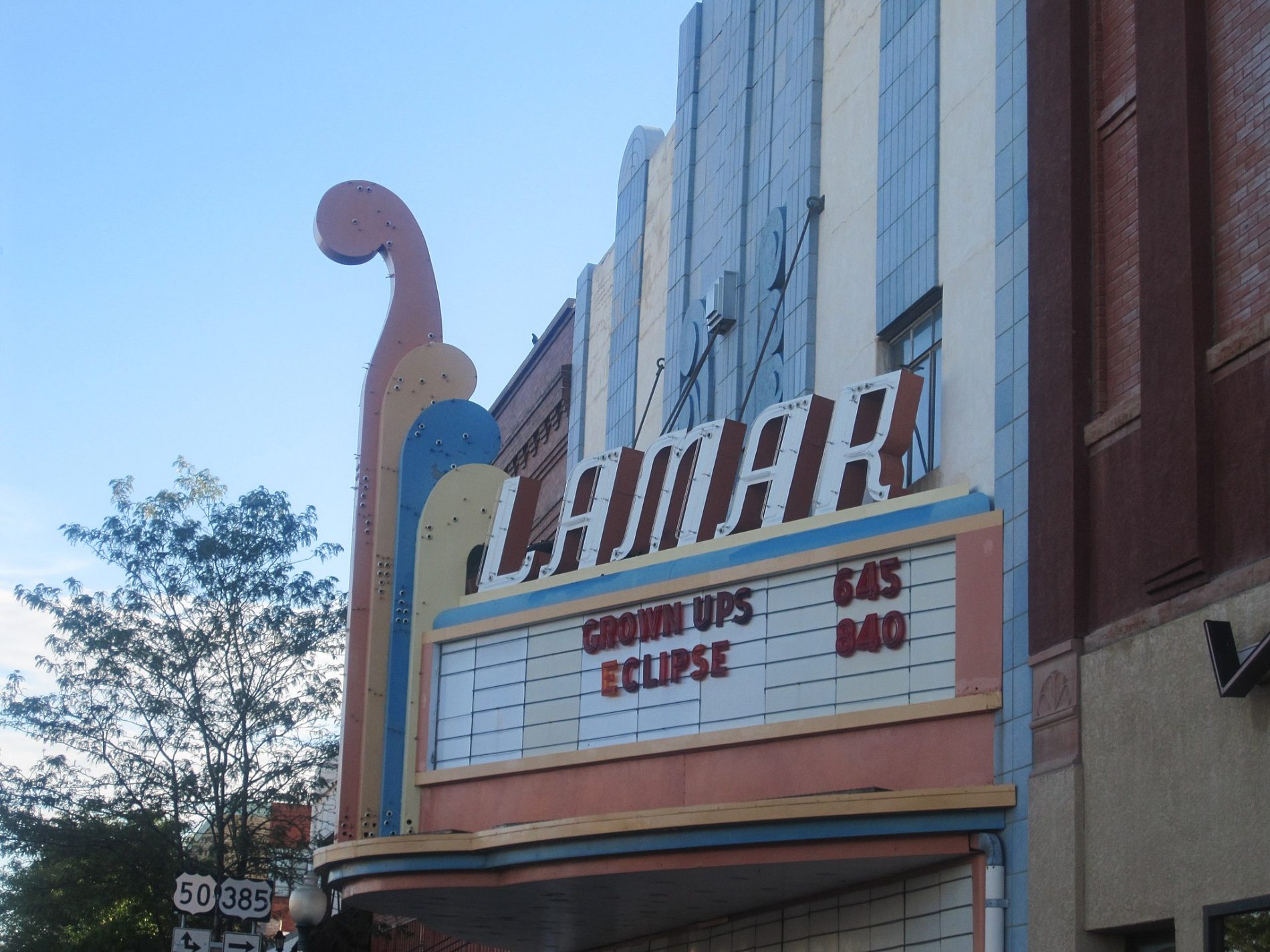 Lamar Theater
The Lamar theater opened its doors on November 15, 1946, as a single screen, "High Art Deco" theatre. With seating for 683 on the main floor and 150 in the balcony, the theater has been an anchor of downtown Lamar for over 60 years.
Although it wasn't built during the Art Deco time period, the Lamar theater was designed in the art deco style, as seen with its indirect lighting, neon-colored floodlights, curved edges and corners, chrome, mirrors, glass blocks, terrazzo flooring, and pastel color schemes.
Charles U. Yeager, who was known for saving hundreds of theaters from bankruptcy during the depression, built and owned the Lamar Theater. The design, however, was done by prominent Denver architect, Charles D. Strong who also designed a number of historically important buildings in the region, including eight buildings in the Sherman Street Historic District of Denver.
The Lamar Theater was sold in 1979 after Mr. Yeager's death. Over the next 15 years, the theater changed ownership three times. The Lamar Theater is now owned and operated by the Ross family who purchased the theatre in December 1994.
The Lamar Theater remains architecturally unique and is in remarkable condition for its age. Although the theatre has undergone numerous improvements and renovations over the past 20 years, it has retained its historical character and architectural beauty that theatres built today cannot approach. The Lamar Theater is the only theater in the area and has remained highly popular and profitable for over 60 years.