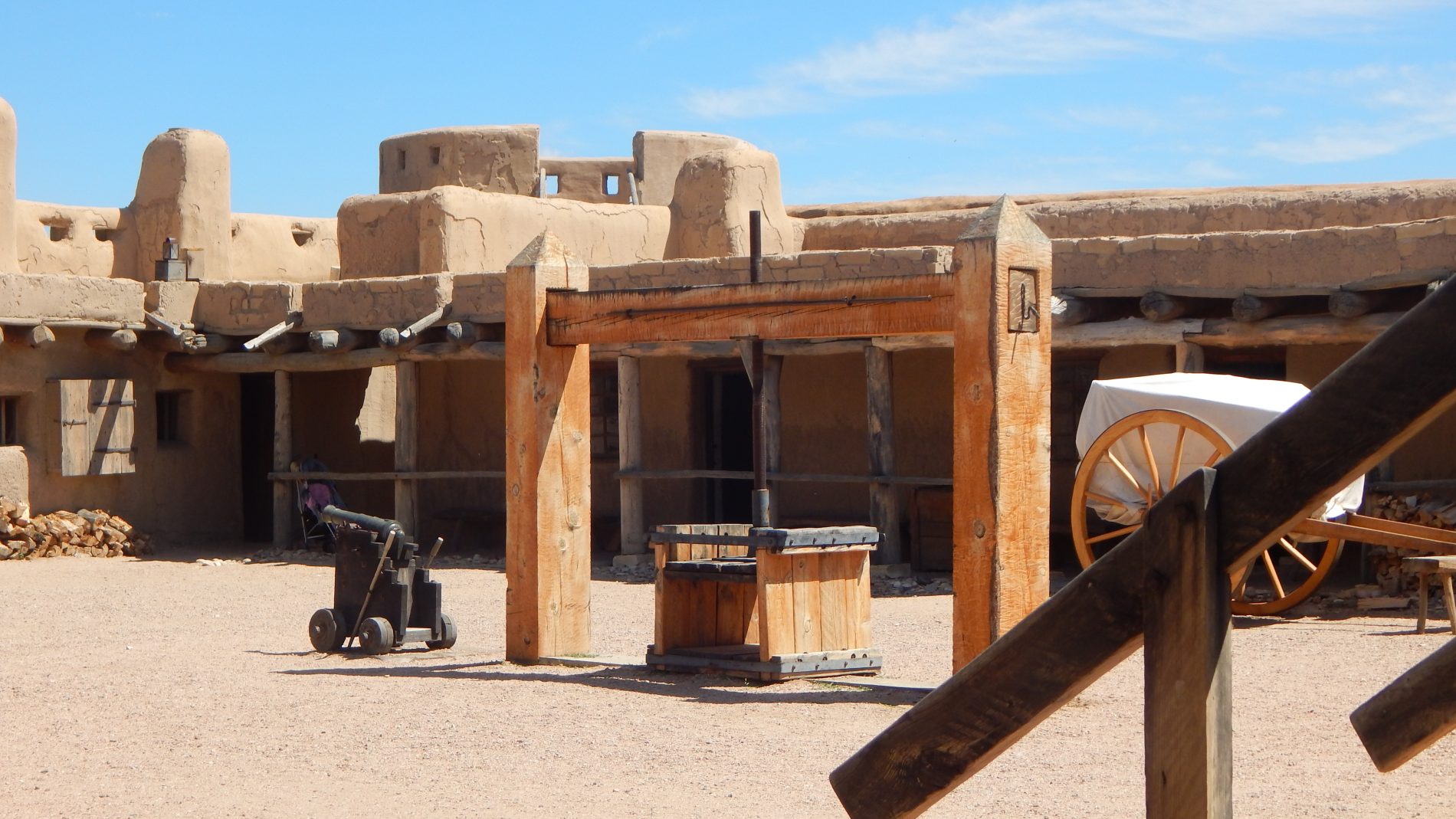 Bent's Old Fort
In 1833, the Bent brothers and their partner, Ceran St. Vrain, built a fort that would become the commercial hub of civilization in the American West and whose influence and magnetic pull was felt throughout the high plains and the central Rockies.
The area offered very little lumber, so the fort was built of adobe—bricks made of clay, water, and sand. During its heyday, from 1833 to 1848, the fort welcomed all people along the Santa Fe Trail, including Indians, soldiers, Mexicans, Germans, French, Irish, and African Americans. This open-door policy turned the fort into a point of supply, a social center, a place of refuge and safety, and a rest and relaxation point for everyone who came through its doors. The fort was also home to many of the West's famous mountain men, scouts, and Indian fighters, including Kit Carson.
Nearby Indian tribes traded with the fort. Free trade, free talk, and even intermarriage were promoted by the fort. Alliances were encouraged among people who would later fight each other in deadly wars.
The US government failed to compensate William Bent for housing and supplying Mexican and Indian War troops, causing Bent to become so frustrated, he lit a fuse to the gun powder room and blew the fort to ruins. Bent would then build a new fort, now referred to as Bent's New Fort, although this new fort would never live up to the expectations set by the old fort.
Today, Bent's Old Fort is easily considered one of Colorado's most significant historic sites where visitors can step into the past and experience a time capsule of frontier life and fort guides, outfitted in 19th century clothing, tell the important story of this crossroads of culture.