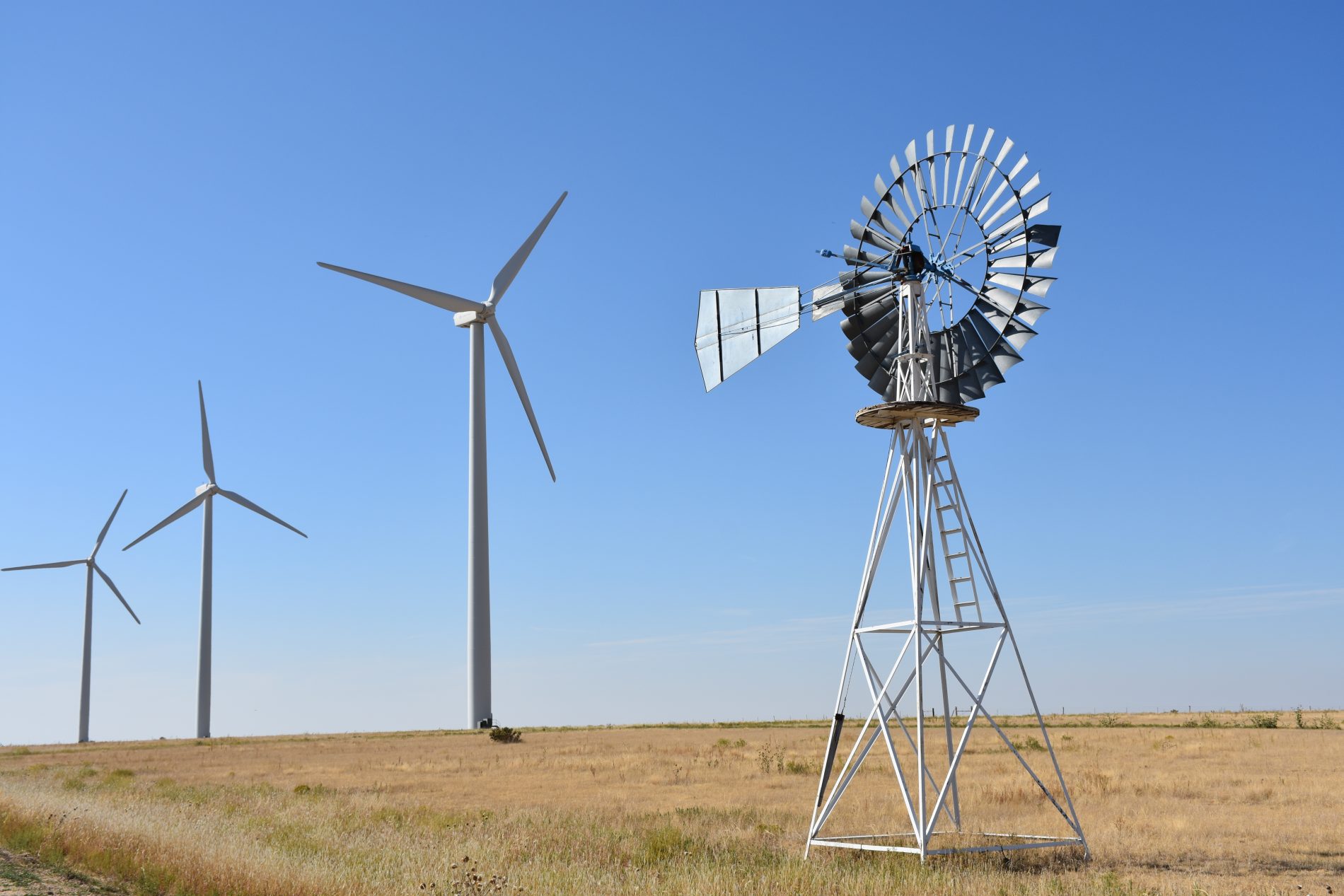 Great High Prairie Wind Power Projects
What better place to harvest the wind than the windy prairies of southeastern Colorado? Dotted over the years by a variety of historic water-pumping windmills, the area now blends its historic past with a progressive future.
In Powers County, wind powers two of Colorado's wind farms—the 162-megawatt Colorado Green Wind Power Project and the Twin Buttes Wind Power Project. Both were developed to help meet Colorado's demand for clean, renewable energy with the electricity generated going to Colorado customers of Xcel Energy.
The Colorado Green project resides on about 11,000 acres used as a working cattle ranch, while the Twin Buttes project occupies 9,000 acres. In both cases, less than two percent of the project's land area is used by the actual footprint of the wind turbines, leaving most of the land available for other purposes, including ranching and grazing.
The wind turbines work like the wings of an airplane. As air passes over the specially designed blades, "lift" is created. This lift, in turn, sends the blades spinning in a circular motion, which drives an electric generator. When winds reach about eight miles per hour, the rotor is engaged, and the wind turbine begins producing power.
The Colorado Green project is owned by Iberdrola Renewables and Shell WindEnergy, Inc. in a 50/50 joint venture. Iberdrola Renewables alone owns the Twin Buttes project.