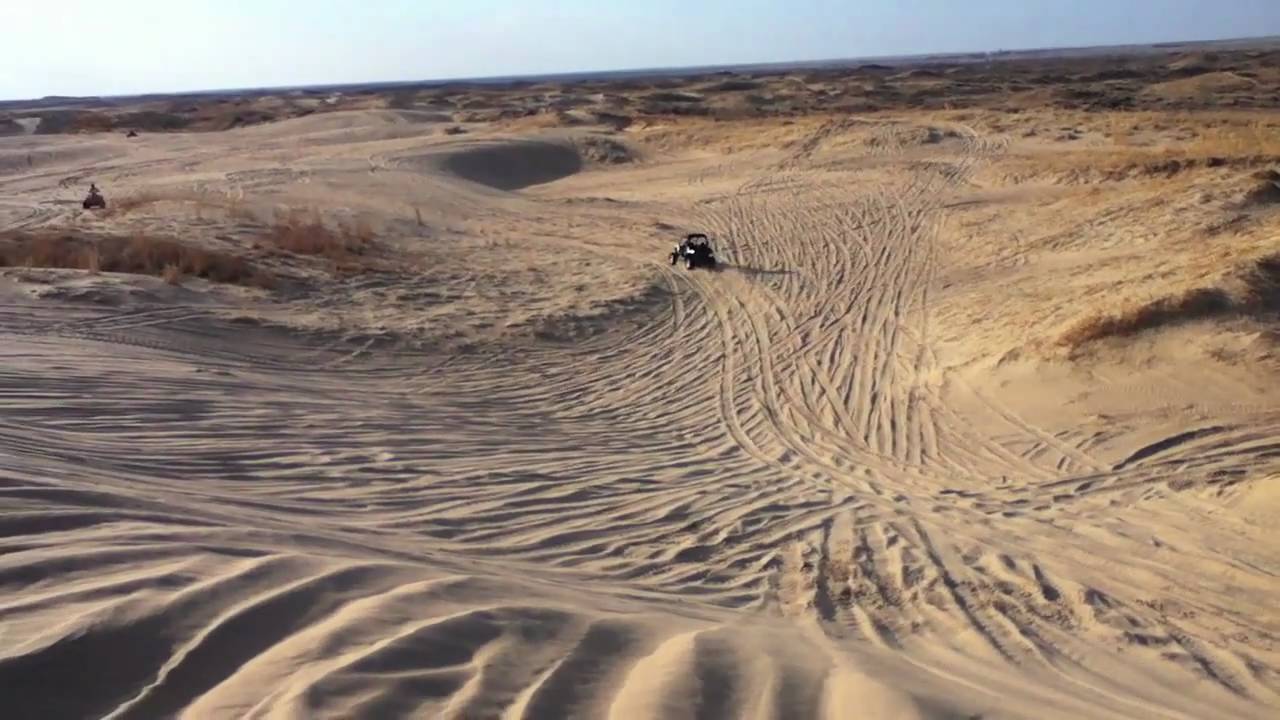 OHVing the Syracuse Sand Dunes
Right across the Colorado border are the Syracuse Sand Dunes, a Kansas staple for OHVing.
These dunes play host to off-roading enthusiasts who bring their ATVs, dune buggies and 4-wheel drive, roll cage-protected powerhouses to take a spin in the 1,300-acre park.
The sand dunes are constantly changing with the western Kansas weather. Sagebrush and native grass are the natural cover for sand hills along the Arkansas River, although the Sand Park is now about 60 percent open sand.
This is a great place for families and a great place for beginners to learn, yet still challenging for more experienced riders. There are great sunrises and sunsets in the Western Kansas Sky, and the park is also a wonderful place to view the night sky. A lot of our riders enjoy the park at night, especially in the summer.
There is also a fishing pond, which the Kansas Department of Wildlife, Parks and Tourism stocks several times a year. There are eight RV hookups with water and electricity and several places for dry camping. Bathrooms with showers are open from early spring to late fall. Several barbecue grills, picnic tables, a covered picnic area, and a storm shelter are also available for campers.
Rules:
ATVs operated at night must have functional headlights and tail lights.
Operators under the age of 18 must wear DOT or Snell approved helmets.
Anyone who operates an ATV within the city limits must hold a valid driver's license and obey all Kansas traffic laws.
No passengers may be carried unless the vehicle is designed to do so, excluding a parent or guardian with their child.
No Glass, alcoholic beverages.
Observe Park boundaries and fences.
Whip must be 10 feet in height from ground with red/orange flag.