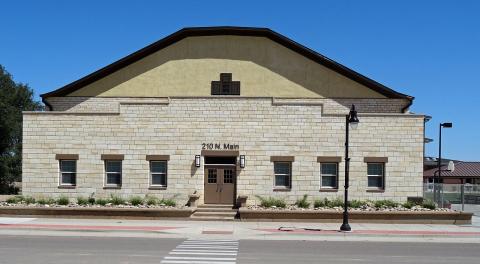 Holly Gymnasium
Construction began on the Holly Gym in 1936, utilizing a locally quarried chalk-like stone called Niobrara.
The WPA created an opportunity to provide the town with a more progressive educational facility. This was the first school gymnasium in Holly, which not only functioned for athletic education but was also used for music classes and the hot lunch program.
This building was the community's first modern recreational facility and reflects the functional design and use of local materials that are characteristic of WPA buildings.
The Holly Gymnasium was listed on the National Register of Historic Places on April 24, 2007.