Pedal the Plains 2021
September 10, 2021

-

September 12, 2021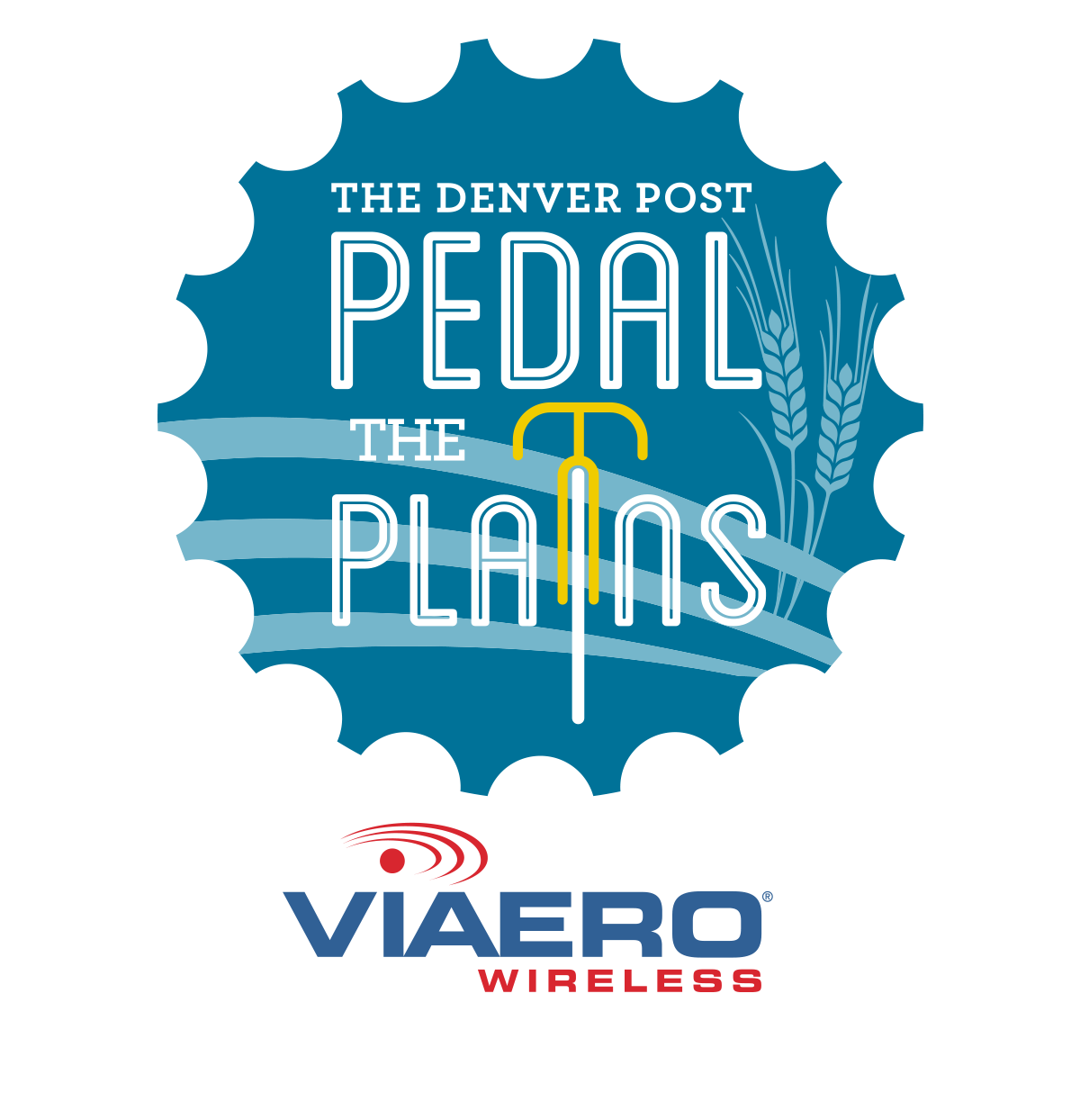 Unfortunately, due to recent and ongoing challenges related to COVID-19, this year's Pedal The Plains will be going on hiatus. We look forward to being in touch in early 2022 in regard to next year's PTP plans. If you have any questions or concerns, please feel free to contact our team at PTP @ denverpost.com and we will get back to you as soon as possible.
History of Pedal The Plains
Pedal The Plains (PTP) is an initiative of The Denver Post and the State of Colorado. This annual cycling event celebrates the agricultural roots and frontier heritage of the Eastern Plains of Colorado. The ride creates an opportunity for cyclists from the Front Range and beyond to learn about farming and ranching, while experiencing the culture, history and landscape of Colorado's high plains. The Tour incorporates interactive on-route experiences by staging rest stops on farms, posting educational points of interest and serving community meals composed of locally sourced food. In addition to farm fresh meals, entertainment will also include a beer garden and local flair from country bands to existing harvest festivals and county fairs. Host communities benefit economically through associated fundraising initiatives and the influx of riders and their families. Vehicles for economic gain include, but are not limited to, food and beverage sales, lodging, retail and entertainment.
PTP is a 3 day tour (Friday through Sunday) that averages 50 to 80 miles per day. The event includes a family fun ride for novice cyclists and a century option for seasoned riders. The route is unique every year, highlighting different communities, based on requests for proposal and an internal selection process.
Pedal The Plains is a Signature Event of The Denver Post Community Foundation and helps support nonprofit agencies that work to improve the lives of Coloradans in the towns hosting the Tour. Pedal The Plains and The Denver Post Community Foundation Grant Program allow us to provide a $1,500 grant to a deserving organization in each host community along with a $7,000 grant to Colorado 4-H and Colorado FFA Foundation. The Grant Program funds nonprofit organizations that provide services for low-income children and youth through community programs that support recreation and/ or youth education.
Because Pedal The Plains chooses a different route every year, our outreach and ability to support many communities throughout Colorado is grand. To date, Tour routes have traveled through the following communities: Bennett, Brush!, Burlington, Eads, Fowler, Ft. Morgan, Holly, Keenesburg, Kersey, Kiowa, Holyoke, Julesburg, La Junta, Lamar, Limon, Ordway, Springsfield, Sterling, Wiggins, Wray and Yuma.
PAST ROUTES
2019 Pedal The Plains
3 Day Tour – 164.4 Miles
Lamar to Holly
Holly to Springfield
Springfield to Lamar
Century Route – 108 Miles
Holly to Springfield
2018 Pedal The Plains
3 Day Tour – 196.7 Miles
Kiowa to Bennett
Bennett to Limon
Limon to Kiowa
Century Route – 105 Miles
Bennett to Limon
Gravel Route – 103
Bennett to Limon
---
2017 Pedal The Plains
3 Day Tour – 182 Miles
Keenesburg to Kersey
Kersey to Brush!
Brush! to Keenesburg
Century-PLUS option – 115 Miles
Keenesburg to Brush
---
2016 Pedal The Plains
3-Day Tour – 151 miles
Ordway to Fowler
Fowler to La Junta
La Junta to Ordway
Century Ride – 100 miles
Fowler to La Junta
Family Fun Ride – 5 miles
La Junta
2015 Pedal The Plains
3-Day Tour – 172 miles
Julesburg to Holyoke
Holyoke to Sterling
Sterling to Julesburg
Century Ride – 100 miles
Holyoke to Sterling
Family Fun Ride – 6 miles
Sterling
2014 Pedal The Plains
3-Day Tour – 173 miles
Wiggins to Ft. Morgan
Ft. Morgan to Sterling
Sterling to Wiggins
Century Ride – 105 miles
Ft. Morgan to Sterling
Family Fun Ride – 5.5 miles
Sterling
2013 Pedal The Plains
3-Day Tour – 172 miles
Eads to Lamar
Lamar to La Junta
La Junta to Eads
Century Ride – 102 miles
Lamar to La Junta with Rocky Ford Loop
Family Fun Ride – 5 miles
Eads
2012 Pedal The Plains
3-Day Tour – 168 miles
Yuma to Wray
Wray to Burlington
Burlington to Yuma
Gran Fondo – 120 miles
Burlington
Family Fun Ride – 6.5 miles
Burlington