Holly Gateway Fair
September 24, 2021

-

September 25, 2021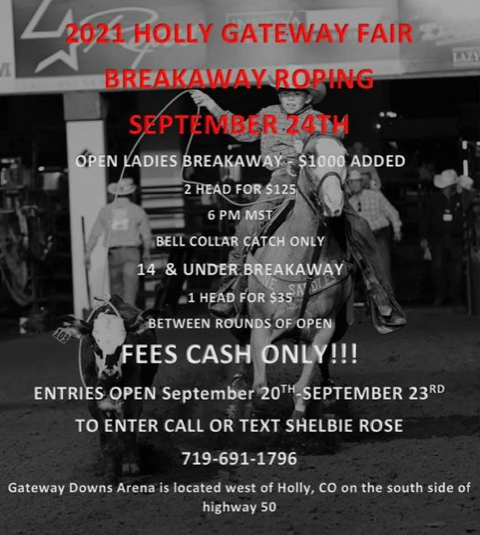 Plains, Trains and Pioneers!
Breakaway events, Parade, Rubber Ducky Dash, Aerial Aura Artists sponsored by Miles Court and Thompson Farms. General Non-Livestock Exhibits will be displayed in the Senior Center/ Pride Center Complex.
On Saturday the Aerial Aura Artists will be performing and then interacting with the audience at the parade, and will perform at the Holly School Football Field (206 N. 3rd St.) at noon. Come enjoy their aerial routines, ground acrobatics, magic, and other skills! Bring the whole family!