The Holly Gateway Fair
September 20, 2020

-

September 26, 2020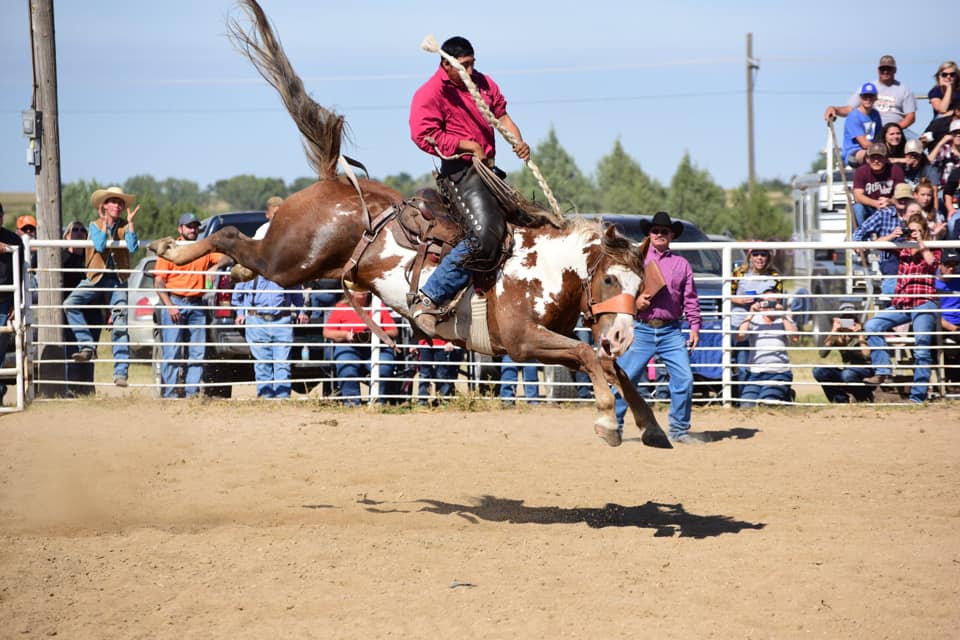 Livestock Shows & Market Sale, Parade, Gym Exhibits, Tractor Pull, Ranch Saddle Bronc Riding, Royalty Contest, Barrel Race, Team Roping and MUCH more!
Sunday, September 20th 
8:00 am Register 4-H Horse Show, Performance, 4-H Gymkhana 
3:00 pm Open Gymkhana & Royalty Contest is immediately following
Tuesday, September 22nd 
6:00 pm Team Roping 
Wednesday, September 23rd
5:00 pm Barrel Racing Exhibitions 
7:00 pm Beef Weigh-In 
7:00 pm Barrel Racing 
Thursday, September 24th
9-11:00 am Weigh-In 
12:00 pm Record Books Due 
1 pm Goat Show 
4-8:00 pm Entry of Open Exhibits
6:00 pm Registration for Cornhole tournament at the Arena
6:30 pm Cornhole Tournament begins
6:30 pm Swine Show 
Friday, September 25th
7-9:00 am HHS Junior Class Breakfast at Fairgrounds
7:30 am Gym open for baked goods and flower exhibits 
8:30 am Rabbit Show, Poultry Show will follow 
9:30 am All baked goods and flower exhibit DEADLINE 
9:00 am Sheep Show 
10:00 am Judging begins in all divisions of Open exhibits 
11:00 am Beef Show 
3-5:00 pm Exhibit building (Senior Center/Pride Center Complex) open to the public 
4:00 pm entries begin for Cattle Sorting teams.
Saturday, September 26th
8:45 am Parade assembly—North School and 
Swimming Pool Parking Lots 
9:00 am Parade entrants' judging begins 
10:00 am Parade-"Something Old, Something New, Forever Red White and Blue" 
Exhibit building (Senior Center/Pride Center Complex) open to public 
DJ Chad Droste will be set up playing music outside the exhibit building.
11:00 am to 1:00 pm. FREE snow cones sponsored by TBK Bank outside Exhibit building.
1:00 pm Tractor Pull 
1:00 pm Ranch Saddle Bronc Riding 
2:30-4:00 pm Open Exhibits released 
4:00 BBQ-Sale Barn at Fairgrounds
5:00 pm Small Fry Show-Open to any animal 
Record Book Awards 
Royalty Presentation 
6:30 pm Market Animal Sale 
Beef Give Away (Must be present to win) 
Live Music by the WMW band to follow sale. Their selection of music consists of Country and Classic Rock but also paying tribute to some alternative classics.
Sponsored by TBK Bank