Colorado Junior Rodeo Association Year-End Finals
July 29, 2021

-

August 1, 2021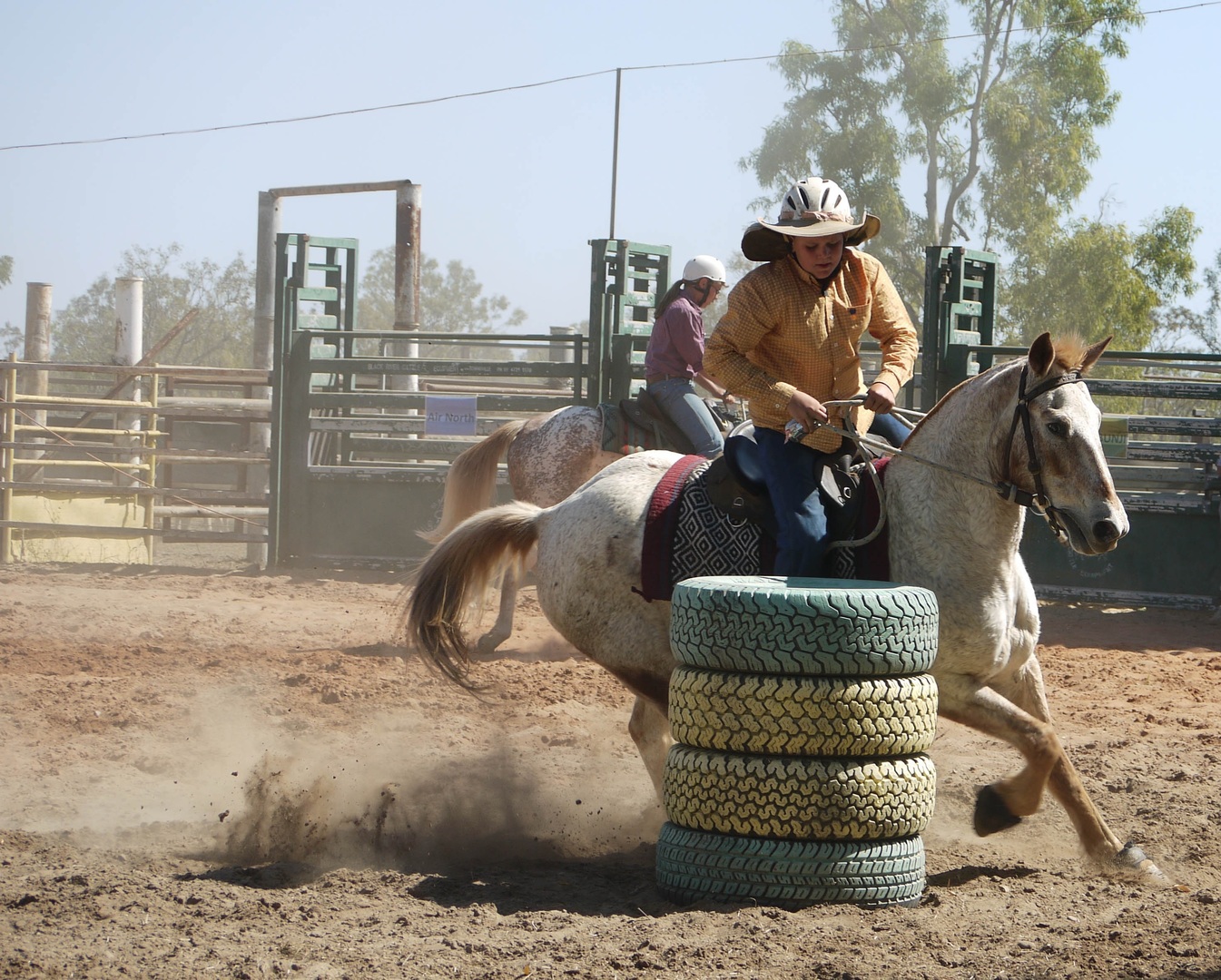 The Colorado Junior Rodeo Association is celebrating its 27th Anniversary and contestants from around Colorado and surrounding states will converge on Lamar next weekend as the championship races come to an end.  From July 29th– August 1st over 100 contestants and their families will be coming to the Prowers County Fairgrounds for the annual event.  Members have competed at rodeos throughout Colorado this year and the top 15 in each event will be competing for the year end titles.  Over $150,000 in prizes, prize money and scholarships will be awarded at the conclusion of the rodeo on Sunday.
Events in the 5-8 division include Barrel Racing, Pole Bending, Goat Tying, Flag Racing, and Dummy Roping.  9-13 year old and 14-18 year old girls will compete in Barrel Racing, Pole Bending, Breakaway Roping and Goat Tying.  Boys ages 9-13 will compete in Breakaway Roping, Goat Tying, Chute Dogging, Assisted Calf Tying and Dally Ribbon Roping.  The Senior Boys will compete in Steer Wrestling, Calf Roping and Ribbon Roping.  Both Junior and Senior divisions also have Team Roping and Parent/Child Team Roping.
The first rodeo performance will be Thursday, July 29th at 11:00 a.m. and will be followed by an evening performance at 5:30 p.m.  Admission is free. The Prowers County 4-H Council will be running the concession stand at the fairgrounds on Friday so come on down for food and fun.
Friday's rodeo performance times are at 9:00 a.m. and 5:30 p.m.  At 7:00 p.m. the annual Justin Harrington Memorial Goat Roping will take place and entries are open to the public.
Saturday's rodeo performance times are at 9:00 a.m. and 5:30 p.m.  Don't miss out on the famous Timed Event Championship and Calcutta that will take place at 5:00 p.m.  This is a great way for community members to win cash and prizes and participate in the action.  At 7:00 p.m. the second day of Justin Harrington Memorial Goat Roping will take place.
Sunday starts with Cowboy Church service in the grandstands at 7:30 a.m. hosted by Trent & Lindy Sharon.  The sixth and final rodeo performance will commence at 9:00 a.m. and concludes with the annual awards banquet and ceremony at the Lamar Community Building around 12:30 p.m.
In addition to the rodeo action, there will be a silent auction and vendors for your shopping delight at the fairgrounds. The public is invited to attend all the events.  The CJRA Finals Committee along with the City of Lamar, Prowers County and the Prowers County Lodging and Tourism Tax Panel are sponsoring the event.
For more information, visit the CJRA website at www.coloradojrrodeo.com or Facebook at Colorado Junior Rodeo Association.