Holly Bluegrass Festival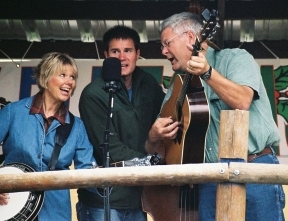 Bring your lawn chairs and come on down to Holly, Colorado the 2nd weekend in June. The Festival will be held at the permanent venue, Gateway Park. The annual Holly FREE Bluegrass Festival is held in conjunction with Holly Days which commemorates Holly's recovery from the 1965 flood. It is the only FREE bluegrass festival in Colorado and is a good day for family fun.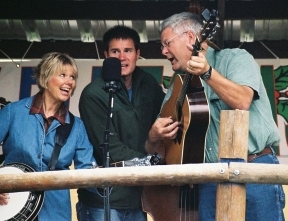 FRIDAY NIGHT AT THE PARK – Jam Session and eats starting at 6:00 p.m. with various musicians and bands joining together for a lot of pickin' and singin'. Bring your instrument, your voice, your appetite, your chair, and enjoy an evening of music. Everyone Welcome!
SATURDAY BLUEGRASS FESTIVAL – Kicks off at 11:00 a.m. with five excellent bands. Acme Bluegrass, Back Country, Stanleytones, Meadow Mountain, and Tenderfoot Bluegrass make up this year's roster. Besides good music, there will be good food vendored by Holly High School classes, various other vendor booths, free swimming at the municipal pool, and much more…
SUNDAY SERVICE – Featured artist will be Brotherhood with Jerry Nelson, begins at 10:30 a.m. "Dinner on the Grounds" will be available at noon. Join us for gospel singing, worship, and fellowship.